""Farewell Dear Friend"
My dear friends and authors it was brought to my attention that Ö Miguel Sanchez, passed away in January 2016, after complications from surgery, and the loss of his dear friend; he seemed to have lost his will to live and was taken from us when his heart just gave out.
Miguel was not only a great author but a wonderful dear friend to all who knew him.
Please say a prayer in the church, synagogue, or temple of your choice, for this dear man. May he and his son Cody be together again for eternity.
We will truly and deeply miss him until we can join with him once again.
May God Bless and keep him!
Light a candle for him here. Candle

Tickie
Webmaster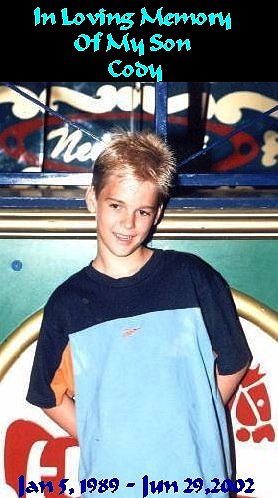 | | | |
| --- | --- | --- |
| Miguel Sanchez | Class | Status |
| | | Complete |
| | | Short Story |
| | | Short Story |
| | | Complete |
| | | Complete |
| | | Short Story |
| Camp Nappy | | Short Story |
| | | Mini Story |
| | | Short Story |
| | | Short Story |
| | | Short Story |
| | | Complete |
| | | In Progress |
| | | Complete |
| | | Complete |
| | | Complete |
| Our Littlest Angel | | Short Story |
| Our Summer Vacation | | Complete |
| Taylor's Christmas Present | | Short Story |
| | | Short Story |
| | | Complete |
| | | Short Story |
| | | Complete |
| | | Complete |
| | | Concludes |
| | | Complete |
| | | Complete |
| | | Long Story |

Written in memory of my son Cody
Email the author at: miguel@tickiestories.us


Errors or comments please contact: Webmaster
Since 05/23/2008
Hit Counters
Story Classifications