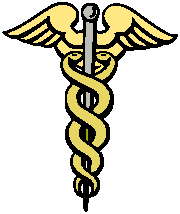 The Doctor Gets a Visitor IV
by: E Walk
(Copyright 2007 by the Author)
Editor Radio Rancher
The author retains all rights. No reproductions are allowed without the author's consent. Comments are appreciated at...




Chapter 36
Make It a Dozen
Beau was awakened by the boys. "Beau, we have to go to the bathroom bad."
Beau took the two guys to the hall bathroom and the three of them all went to the bathroom together. They brushed their teeth and went to get dressed. They went downstairs and Beau fixed them a small bowl of dry cereal and some juice and turned on the television in the kitchen so the guys could watch cartoons.
Beau made coffee and started fixing breakfast. He and the boys came up with a cup of coffee and a glass of juice and he unleashed the two boys on Jeff and me. He went and got two cups of coffee for Dale and Les and then went and knocked on Mrs. Wanamaker's door."
"Come in Beau." She said.
"Grandmama, would you like a cup of coffee?" Beau asked.
She answered, "Beau, I'd love a cup of plain black coffee."
"Gottcha covered." Beau said as he left. "Breakfast will be in 40 minutes."
Beau had the two guys busy when Tommy came in. "Tommy, help Ethan with the waffles while Elliot helps me with the topping."
Everyone came and sat down and Beau served more coffee to us. Ethan brought Mrs. W. a waffle with chicken and gravy. Elliot brought me mine and Tommy served Dale and Les. The guys came back with their own and Tommy brought one to Jeff and his own. Beau came in with a pitcher of juice and his plate.
When everyone finished, Beau announced, "Everyone bring their own service while Ethan rinses and Elliott puts the dishes in the dishwasher. Jeff, you clear the table, please. Beau and Tommy were helping the two guys.
At precisely 8:30 Berto rang the doorbell. Jeff answered and said, "Berto, you need to just walk right in like everyone else."
"Jeff, my parents would have kittens if I did that." Berto laughed.
"So let them." Beau said. He turned to Ethan and Elliott and said, "Guys, you need to get your things. We have to go."
"Beau, we don't want to go." sobbed Ethan. "Can't we stay here, please?"
"Guys, I would love for you to stay with us, but I'm sure if I don't have you home by 9:00, your parents would have me arrested. Besides Grandmama W., Father W. and Doctor Crane are going to be at their house this morning, so maybe you can slip the gate and check to make sure they are working. Now come on, let's get your things."
Beau came down with the two guys. He, Chris and Berto got the cleaning supplies and asked, "Who's going to take us? We need two cars."
Beau and the two Matthews boys got in with me and Jeff took Berto and Chris. Beau walked the two guys to the door and gave them a hug and a kiss. They started to cry, but Beau got them settled down, "Guys, crying won't help. Just remember how much fun you had, and wave goodbye to Doctor Dad."
At the Shaw house, Beau divided the guys into three teams. Denny and Danny started on the upstairs windows. Chris and Mickey were to do the downstairs and basement windows and Berto and Beau started on the outside. They alternated who went up the ladder. They had just finished the second floor when Danny and Denny started on the outside of the first floor. When Chris and Mickey joined them they developed a system as they finished the first floor and the basement. At 11:30, Beau went to the door and said, "Mr. and Mrs. Shaw, we're ready for inspection."
Mrs. Shaw said, "Young man, we are completely satisfied. You guys didn't even take a break. You are super workers."
"Beau, I'll make the check out to you and you can pay the other gentlemen." Mr. Shaw started to write.
"That's fine sir. May I use your phone please?" Beau asked.
"It's right there on the table, please come in." Mr. Shaw said, as he wrote the check.
Beau took off his shoes and called the house. "We need to be picked up please Dad."
Mr. Shaw handed Beau the check and Beau shook his hand and waved to Mrs. Shaw. He thanked the Shaws for asking them to do the work. The other five guys did the same.
Beau, Berto and Danny were in with Jeff, and I had Chris, Mickey and Denny. Beau had Jeff stop by the bank on the way to the house. Jeff had fixed some ham salad, tuna salad, and egg salad so everyone could make their own sandwiches since we had no idea who all would be there.
It's a good thing he had made a lot, since we wound up with 12 for lunch. Everyone was responsible for fixing their own sandwiches and lunch since Jeff had everything on the counter. Everyone was visiting. Beau was sitting next to Mrs. Wanamaker. "Grandmama, what do you think of the house? Have you decided how you want to fix your bedroom?"
"Beau, the house is beautiful. Everything looks so fresh and clean. I love the kitchen. It is so big and spacious. We're going to move the cherry furniture into the guest bedroom for now, if I were to move here with the guys, what would I do with my furniture?"


"Ma'am, we would get the things and sell them at the Antique Shoppe on commission, like we are going to do with the things in Doctor Dad's and Gram's garages as well as whatever Doctor Crane doesn't need. I'm going to keep the art works separate and call Mr. Carstairs and he can sell them at auction." Beau said.
"Jeff and Dad, why don't you make sure that Grandmama meets Aunt Anita and Grams this afternoon. Just make sure that there is someone there to get us at four. Now we need to go. Everyone do their own dishes please." Beau said as he rinsed his own dishes,
"Tommy, you can take three of us. Who's taking the other three?" Beau asked.
Jeff said, "I will. Let's go. I'll be right back. Dad, you call Aunt Anita and Grams and see if they are going to be home."
When Beau walked in, Mrs. Weaver said, "Beau, Mrs. Hightower had to go out of town for a funeral. She would like for you to call her the beginning of the week and set up a time when she can get together with you."
"Yes Ma'am." Beau said, as he took the note. Beau turned to Denny and said, "Okay, we have a group of strong men here so take them and show them what to bring back to this side and have them help you rearrange your side while Berto and I direct traffic on this side."
Beau turned to Mr. Cooper and said, "Mr. Cooper, you may need some more storage, since we have three garages already filled with furniture and goodies and there will soon be a fourth one and if things go as I hope, you have another house full of period pieces."
All the guys were working really hard and the stores were starting to look really good. About 2:30, a young couple came in and said, "We're looking for some nice furniture. Can you help us?"
Beau looked at them and said, "Hi, I'm Beau. Could you tell me what you are looking for?"
The couple introduced themselves as the Youngs. Berto was watching Beau operate. The gentleman said, "We just bought a house and would like to move in as soon as possible. We have dishes and some linens at least enough to get started."
Beau asked, "Could you describe the house for me?"
Mrs. Young said, "We have four bedrooms upstairs including a master suite that is joined by a smaller room that will be used as a nursery and two other bedrooms. The lower level has a living room and a formal dining room and a kitchen with a breakfast nook. There is a family room in the basement with a laundry and utility room."
Beau said, "I have a recommendation. First, you need a place to eat, sleep and sit down and relax. I suggest you get a nice bedroom set for the master bedroom which you can put in a child's room later when you find what you want for the master bedroom."
"You can always eat in the breakfast nook until you find something that you want in the dining room and then you will want something comfortable to put in the living room temporarily so that you can relax and decide what you want there permanently and then you can move the furniture to the family room when the new furniture arrives. I think you will be more pleased with the results, if you sit back and visualize what you want your house to look like rather than going slam bang it's done." Beau said. "Now let me introduce you to Denny."
Mr. and Mrs. Weaver had been standing there listening to Beau. Beau took the couple next door and introduced them to Denny and explained what they were looking for. Denny's side was starting to look really good and he was able to satisfy their basic needs in about 40 minutes. Mr. Weaver had been with them so he took the Youngs to the office to settle.
Beau interrupted them and said, "Mr. Weaver is the truck here?
Mr. Weaver looked at Mr. Cooper who said, "Yes."
"Okay if I can get some of the guys to help, we could deliver the furniture yet this afternoon. Tommy and I have to leave since we have sitting jobs at 5:00.
Beau got everyone's attention, "How many of you would be available to help load and deliver this furniture?"
"Where are we delivering it to?" Sammy asked.
"Our house is over on Ash Street near some church." Mr. Young answered.
"Piece of cake." Drew said.
Mr. Cooper said, "I'll drive the truck if you guys can load it. It's already backed up to the loading dock."
The guys went to work and Denny and Beau made sure the furniture was protected with moving clothes. It was four o'clock the truck was ready to roll. Mr. and Mrs. Young came up to Denny and Beau and thanked them and asked them when they would be working again,
Beau said, "We don't know right now. Can I give you a call next week and make arrangements?"
Mr. Young wrote his number on a card and handed it to Beau. Mr. Cooper left with the guys who were following him in their own vehicles so they could go directly home. Tommy brought Beau, Chris and Berto back to the house. Our two guys went and took a shower were getting ready to leave when Jason and his entourage arrived. He had conned me into having a big slumber party for the last time. There were going to be four nine year olds, four eleven year olds and two five year olds and one dog.
Dale, Les and Mrs. Wanamaker came in and were amazed to see all the activity. The guys were setting the table and helping Jeff with dinner. I fixed drinks. At 6:00, Chipper came in and announced, "Dinner is served. Grandmother Wanamaker, may I help you to the table?"
Mrs. W. was surprised but took his arm that he had offered. The four eleven year olds were serving the plates of home made barbecue beef with home made French fries, vegetable sticks and fresh melon with grapes.
Toby said, "This looks like a Beau healthy meal except for the French fries."
The guys all reacted and said, "Don't complain."
Jason said, "Be careful Toby or you might not get any pizza when it's delivered. You did tell them eight o'clock right Dad?"
"Yep as directed." I assured him.
When everyone finished, Spencer said, "We'll take care of the cleanup. You adults disappear and do whatever it is you do."
We were going into the living room when the doorbell rang. It was the Matthews with two blurry eyed boys. "Uncle Jeff, is Beau here?" Ethan asked.
Jeff got down on his knees and held the two guys. "Beau has five guys to take care of all night. He won't be home until late tomorrow afternoon."
Elliott started to cry again. Jeff pulled him close and said, "Guys, I have a good idea. Let's go find Jason, who is Beau's brother, and his friends."
Jeff left with the two guys and came back in about five minutes by himself. "All twelve guys are fine. They are eating popcorn and veggies and watching a video or playing games."
Mrs. Tillison came in with Josh and Ben. "Hi Grams, I think you already know everyone but I think I'd better introduce Uncle Ben and Uncle Josh. This is Beau's other father, Dr. Josh Benson who is a psychologist and this Jason's Grandfather, Doctor Ben Jamison who is a psychiatrist. This is Mrs. Wanamaker who Beau is threatening to marry and this is Mr. and Mrs. Matthews whose sons Beau kidnapped last night. The boys are downstairs with the other munchkins."
At precisely 8:00 the doorbell rang and Jason and Ethan were there to answer it before any of us could react. The two guys took the pizzas and I paid the young man and he said, "Thanks again sir. You should have a party every weekend as far as I am concerned. See you next time."
The phone rang, I answered. "Hey Dad, may I speak to Father Dale please?"
I handed the phone to Dale, "Hi Beau… Yes she has a new car almost like Doctor Dad's, only it is white with blue upholstery. … You really think so? … You know so. … Okay I'll discuss it with Grandmother, Les and Jeff and see what they say. … You know, I think you're right. … See you tomorrow."
Mrs. Tillison asked, "What's Beau plotting now?"
Dale said, "He thinks that Grandmother, Jeff, Les and I should eat a quick lunch after the second service and then go to Peru, so we can get her car and load up the two cars with things that she might need and we can get rid of everything in the house that might spoil. Grandmother, he's already decided you're staying here, so you might as well surrender while you're ahead."
The poor Matthews were overwhelmed. The discussion was interrupted by Chipper coming up to me and holding my face. "Doctor Dad, can Ethan and Elliott spend the night with us please?"
"Chip, did you check with Jason, this is his party?" I asked.
"Yes Doctor Dad, he said it was fine that we would just have to figure out the sleeping arrangements."
"It's fine with me, but the guys need to ask their parents for permission." I said.
Chip and Trey came back with Ethan and Elliott. The guys went to their parents and held their faces. "Mother, Father, can we please spend the night with these guys. They are so much fun and they said they have some clean briefs that we can wear. Please."
Mr. Matthews looked at his wife and she nodded. "Okay, but you must listen to Doctor Wilson and Jeff and do as they say."
"Dad, we will. We'll be real good." The guys all hugged us and Spencer announced, "Okay guys, time for showers. Don't worry Doctor Dad; I'll make sure it is spotless when we are done. Jeff, I hope you have lots of towels in there."
Mrs. Wanamaker said, "It's easy to figure out who the power figures are here. Somehow I think this group of magnificent people centers around Jeff who sometimes gets a boost from Beau."
Jeff said, "Grandmama, how about saying Beau has overtaken my control, because I've been so busy at the college. He's probably done a better job than I ever could."
Chip called down, "Doctor Dad and Jeff we're ready to be tucked in."
Jeff and I went upstairs and gave anyone who wanted a hug and a kiss one and it was amazing that all twelve guys wanted one. When we got downstairs, the Matthews were getting ready to leave. Mr. Matthews said, "We'll be here at 9:00 to pick our boys up. Here is an envelope for Beau. It is something we owe him, for last night."
"I think you should give it to him personally. He might not accept it otherwise." Jeff advised him.
The Matthews left and Mrs. T. left with Josh and Ben.
Mrs. W said, "Guys, I've been here two days and I don't know how much more of this excitement I can take. I guess I had better go to bed because I'm sure there are some early risers upstairs and I'm sure I am going to the early service."
Dale and Les followed and Jeff came and sat down beside me. "Dad, we are going to be bored out of our gourds."
"Jeff, I think you are way wrong in your assessment. The circle keeps getting larger and larger. We'd better go to bed. I'm sure someone or a group will have us up early."
Jeff and I took showers in the hall and wore boxers to bed, since we were sleeping with the five and seven year olds.
To be continued...
Editor's Notes:
Well that was an interesting change of attitude by The Mathews. I honestly didn't expect them to come around so soon.
Darryl AKA The Radio Rancher
Posted: 12/14/07