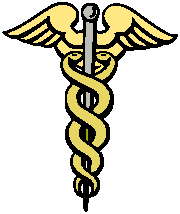 The Doctor Gets a Visitor IV
by: E Walk
(Copyright 2007 by the Author)
Editor Radio Rancher
The author retains all rights. No reproductions are allowed without the author's consent. Comments are appreciated at...




Chapter 29
Talking on the Umpire
I woke early and looked at the clock and it said 6:15. I turned on the light and Jeff was still asleep. I felt that something was wrong that someone hadn't woken us. I went to check on Beau and Jason. Jason was curled up by himself so I covered him. I threw on a pair of sweat pants and a sweat shirt.
I went to the hall shower and it was evident it had been used recently. I went downstairs and Beau was sitting at the table making some notes. "Beau, what's wrong with you? How come you don't have everyone up running or working out?"
"Dad, look outside. It's raining. Now, sit down and I'll get your coffee." Beau handed me my coffee and added, "Jeff is mentally exhausted and needs time to recharge, Tommy has a game this afternoon, and Jason is only nine. Doctor Ted and Doctor Andy are going to be busy all day with the movers. Doctor Crane and Father Wanamaker are driving to wherever they're driving. Besides, you'll be working all by yourself and you have some interviews. Now, drink your coffee and then go wake the bums upstairs up."
"Some of us bums are already up. Les is on his way down, and Tommy is in the shower." Dale laughed.
Beau got him some coffee and said, "Dad, here I'll fill your mug and then you can make sure Jeff and Jason are up while I check on Doctor Ted and Doctor Andy."
"Doctor Ted, all present and accounted for, and Andy is on her way." Ted said.
Beau got him his coffee and started to finish breakfast as I went upstairs. I met Les on the stairs and Jeff and Jason were just coming out of the shower.
"Jeff, is my penis ever going to get as big as yours and Dad's?" Jason asked.
Jeff said, "I'll bet someday it might even be bigger."
"Do you really think so?" Jason asked.
"Guys, you need to move. Everyone else is already downstairs." I reminded them as I crawled into the shower.
Needless to say, I was the last person downstairs and everyone was already eating their French toast and bacon. Beau brought mine and his and sat down and started, "So Doctor Icky, where are you going today?"
"I plan to drive to Rochester today." Les answered.
"Rochester, New York?" Beau asked.
"No, Rochester, Minnesota." Les answered.
"So what's in Rochester?" Beau asked.
"My parents live there and the Mayo Clinic is there. Our Father works at the clinic as a biological engineer and our Mother is an oncologist at the clinic."
"Holy smackers, your Dad makes robots and your mother helps people with cancer. So what happened to you? Doctor Andy, since you know Icky's sister and brother–in-law, where did you go to school with them?" Beau asked.
"We went to undergraduate school at Northwestern University, which is close to Chicago (Evanston). We went to different medical schools. I met Ted in medical school in Iowa City and Pat and Royce went medical school at John Hopkins." Andy answered.
"That makes sense, I guess. So, Doctor Icky, where did you go to college?" Beau asked.
"I got my undergraduate degree from Harvard, and then went to Medical School at Georgetown Medical Center in Washington, D. C. and then did my specializing in gerontology at the University of Michigan in Ann Arbor, Michigan.
"Father Wanamaker, where did you go to go to college?" Beau asked.
"Beau, I went to Peru State College for the first two years, so I could stay at my Grandmother's house and work." Dale answered.
"The Peru in South America?" Beau asked.
"No, Peru, Nebraska. Anyway, I received a scholarship and got my undergraduate degree from Georgia Tech and then later did my religious training in the Philadelphia area. All of my belongings are in Peru at my Grandmother's house. You are going to love her, when you meet her. She'll give you a run for your money." Dale laughed.
Beau looked at the clock and said, "Everyone take care of your own dishes. Aunt Andy, I fixed a thermos of coffee for you and Uncle Ted to take. There are lunches for six in the refrigerator and some cookies for a snack. I figure if you can put some sugar into the movers, you will get them to work harder. Come on Tommy, I have to go. Doctor Crane and Father Wanamaker, we'll see you at dinner tomorrow night. Aunt Andy and Uncle Ted, we'll fix dinner here, since you'll be exhausted. Bye everyone."
Davey came in and I left with the two guys.
Jeff told Les and Dale to leave what they didn't need in the room and that we would make room in the garage for whatever they brought back. He also told Andy and Ted to plan on spending the night; otherwise they would be working to try and make everything ready and would wind up changing everything because they had been too tired.
"Gotta' go. I already am late for work. See you people later." Jeff said, as he went out the door.
The four people just shook their heads and Les said, "I can't believe these people. They are all workaholics."
The day was as busy as Beau had predicted and I was not sure what was coming around the next curve, so I figure I would just roll with the punches and do what I could do.
At the college, the young lady from yesterday stopped into see Jeff the first thing, and announced, "I'm not pregnant. I started my period this morning. I feel so stupid, and yet relieved."
Jeff looked at her and said, "I suggest you see a doctor, to make sure that you have not contracted any diseases and get a prescription for the pill. I would hope that maybe you would change your lifestyle, but of course, that's for you to decide."
The young woman said, "Mr. Wilson, thank you for not ridiculing me, and believe me, I am not about to let something like this happen again. Do you know any doctors in town?"
"I'll call my Dad and see if he has any openings." Jeff called the office. "Hey Lash; does Dad have any free time today? … Oh, there was a cancellation at 11:00, just a minute." Jeff turned to the young woman and asked, "Can you make an 11:00 appointment?"
She nodded yes. "Okay Lash, Miss Hoskins will be there. Thanks for your help."
Jeff gave the young woman directions and left for his class. He collected the notebooks and announced. I'll see you at the homes for the last choir practice. When he got to the homes, they both had had a party for him and gave him a gift.
He had called me from Ben's office and had given me a heads up about the young woman coming at 11:00.
Jeff and Dylan had lunch with Carole Anne. When Jeff told him about what had happened, Dylan and Carole Anne both started to laugh. Carole Anne said, "Dylan is determined to be a virgin when he gets married. I'm sure that he wears a chastity belt."
"Yeah, Carole Anne wears one too after what happened to her sister. If and when we get married, the Father or whoever will be wearing white. Do you think Beau would wear a white tuxedo if we asked him to sing?" Dylan asked.
Everyone started to laugh and Jeff said, "People, I have to go. Come on Carole Anne, we have class."
I met with the young woman and she indeed was not pregnant. I had Jill draw blood and gave her a prescription for birth control pills. I didn't lecture her. When she was leaving, she said, "Doctor Wilson, thank you for not lecturing me. Your son did that already, in a very polite way."
Beau was busy on his own. He and the guys made oatmeal, chocolate chip cookies for a snack. At 1:15 when the little guys went into the rest mode, Beau and Denny rode their bikes to the Lord's house. Beau talked to the guys who were unloading the van." Hey guys, good to see you. I brought you another snack and some iced tea. Hey Aunt Andy, these cookies are still warm. I didn't put any sugar in the iced tea. Gotta' go before the guys get up. See you at dinner."
The moving guys were shaking their heads. Ted said, "Hey guys, he is the person that sent the snacks and the lunches this morning. He goes like that all the time. He is always thinking of others."
Tommy picked Beau up and took him to the game. Beau was sitting on the bench and there was a big contingent of Fremont fans in the stands.
Drew started and pitched four great innings. The game went to the fifth tied 0 – 0. Beau tried to persuade Coach Winston to take Drew out, but to no avail. The visitors scored two runs after two were out and Beau went to the mound and got Drew and told him to go to the bench. He called Bobby in from center field, and motioned for Berto take his place.
The head umpire came out and started to challenge Beau and Beau said,

"Sir, I am an unpaid assistant coach. Now, I suggest you get back behind to the plate and call the game correctly. If I'm not mistaken, you are calling the game in favor of the visiting team, and if it continues, I intend to report your behavior to the proper authorities."
Coach Winston started to say something to Beau, and Beau told him to back off. "Bobby, do the best you can. Get one more out, then we're up and we'll kick their pants all the way home."
Bobby got the lastbatter out and Beau called the team over and said, "Guys, this pitcher is relying on his curve ball. It is so slow that it looks like a pancake. Now go out there and hit that pancake until there is nothing left of it."
The team waited for their pitch and sure enough the score changed to five to two. At the top of the eighth Beau said, "Bobby, you and Berto switch places." The opposing team got a hit but Tommy initiated a double play to retire the side.
Berto came in and threw his glove. Beau went to him and got in his face. "You can't get every batter out. Now shake it off, or you are going to lose the game. The important thing is that you are here to save the game for Drew and the team. Now get out there and take your frustration out on the opposition."
Berto went to the plate hit the first pitch for a home run and the bench erupted. Beau was standing there with his arms crossed when Berto got to the dugout. "I didn't tell you to wear yourself out trotting around the bases."
Beau hugged Berto and said, "Think to yourself. I'm going to mow these guys down – one, two, three."
In the top of the ninth, Berto threw three pitches and there were three outs. Beau charged the mound and yelled, "I didn't tell you to do it on three pitches. Honestly, some people never listen." He grabbed Berto and hugged him. He went to Drew and grabbed him and hugged him and said, "Hey man, he saved your butt from suffering your first loss."
Beau hugged all of the players and then said, "You guys smell, Coach Murphy take me home before I suffocate." I was to find out later that he filled Paul's ear and told him in no uncertain terms he needed to step up and be more vocal and control Coach Winston.
When I got home, Andy and Ted were there looking little worse for wear. I fixed us drinks. Beau was helping Jeff when Tommy came in with Jason and Davey. We had just finished eating when the doorbell rang. Jeff answered, "Hi Coach, how can we help you, sir?"
"I'd like to speak to Beau, please." Coach Winston said in a subdued tone.
Jeff brought the Coach into the kitchen and Beau said, "Go ahead Coach, yell at me and get it out of your system."
Mrs. T. had followed the Coach in and was standing there listening to the conversation.
"Beau, what on earth did you say to the head umpire, today. He called the head of the President of the State High School Athletics Association and said that you threatened to call and complain that he was doing a rotten job this afternoon."
"Sir, I would have, if we had lost. The umpire obviously had two strike zones. The one for our pitchers was so small that you almost need a microscope to see it. The one for the other team was so big that it looked like a plasma television."
Mrs. Tillison said, "Coach, Beau is correct. I was sitting behind home plate and it was obvious. Even Cora commented about the disparity."
Beau said, "Sir, that's not all. The umpire's last name was Sockrider and guess what the visiting pitcher's last name was? Yep, Sockrider. Now get that person who called you on the phone, and let me talk to him."
Beau brought the phone. Coach Winston made the call and handed the phone to Beau. Beau went through what happened. "Sir, I saw Coach Spicer and his son and Tim Underwood in the stands. Perhaps you could see what he has to say. I'm sure if you check there must be a relationship between the umpire and the visiting pitcher. Sockrider isn't a name that appears frequently in the phone books. Thank you for talking, sir."
Beau turned and said, "Coach Winston, Mr. Dean said he'd call you later and visit. You can tell him that you have fired me from your staff. Before you go sir, I would like to say a few words. Coach, when this year started, you never dreamed that this team could be as good as they are. They have given you 110%, but you want 130%. They are a very young team and a year away from being the best if you can keep them together. You need to worry more about helping them, than winning. Thanks for coming, sir."
Beau escorted the Coach to the door. He came back and plopped down on the sofa beside Jeff and said, "I'm never going to another baseball game in my life."

Jeff ignored him and asked, "Grams, you didn't come here to watch Beau tell off a coach. What can we do for you?"
"Guys, I was wondering what we would be doing for dinner tomorrow night? Do you want me to do something at my house or what? Dora called and said they would be arriving about 5:30." Mrs. T. asked.
"Jeff, come on. Let's you and me whip up some of that lasagna with ex-lax and then we can put it into the oven tomorrow after we sprinkle some Viagra on it and then we can make a salad and some bread and an appetizer tomorrow. Let's go see what we need to go buy. Dinner will be at 6:00 since the show is going to be at 7:00. Hey Jeff, you need to check to see if that is 7:00 CDT or 7:00 EDT?"
The two guys left and I guess they went to the store. Andrea and Ted excused themselves and went to their bedroom. Mrs. Tillison left and I was reading when Tommy came and sat down against me.
"Dad, I don't think I want to play baseball next year. If it weren't for Beau, Coach Winston would be impossible. Beau says he's not playing a game where everything can be changed by a referee or an umpire. He's right, the umpire today was awful. He had us swinging at everything."
"Tommy, you're just tired. Go get some sleep. You don't have to decide what you are going to do next year, tonight." I told him as I pulled him close.
Tommy did something he didn't normally do. He hugged me and gave me a kiss on the lips and said, "Dad, I love you and the other three guys. I feel like I belong here."
"Well if it isn't the kissing shortstop." Beau was laughing.
Tommy dove for Beau but Beau wound up sitting on Tommy and reached back and grabbed is his genital area and said, "Hey Kissing Shortstop, you need to take care of your sexual anxieties and since there is no one in the adjoining room. Tonight is the perfect night before your blind date with Jenny." He leaned forward and kissed Tommy.
Tommy held him tight and said, "Thanks bro, I needed that. I love you guys."
The two guys got up with their arms around each other. Jason was standing there and asked, "How come no one ever hugs or kisses me?"
"You smell." Beau said.
Jason ran and jumped into Beau's arms and said, "I do not smell you meany. You're the one that smells." He gave Beau a kiss and then took Tommy's hand and they went upstairs.
Beau watched them and turned to Jeff and me and said, "Dad, take the grouch here up to bed. All he does is yell at me. I think he is exhausted and needs some loving. I'll lock up and be quiet. Now go."
Jeff and I followed the guys up the stars. After our showers, Jeff held me and said, "Dad, please make love to me."
I did as requested. There was nothing rushed but we made a mess but went to sleep without hearing Beau coming to bed.
To be continued...
Editor's Notes:
Another very good chapter. It had action and intrigue, didn't it?
Darryl AKA The Radio Rancher
Posted: 12/07/07