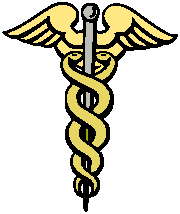 The Doctor Gets a Visitor IV
by: E Walk
(Copyright 2007 by the Author)
Editor Radio Rancher
The author retains all rights. No reproductions are allowed without the author's consent. Comments are appreciated at...




Chapter 25
The Explosion
I was awakened on Sunday when Jason crawled into bed with me. "Dad, am I bad or something, because I don't want to run every day?"
"No, I'm not running, am I?" I pulled him close.
"Dad, can we go fix some biscuits and gravy for breakfast?" Jason asked.
"Let's go, partner." I said, as I crawled out of bed.
Fortunately we had everything to fix the breakfast and we had just finished when the runners came in.
Beau looked at us and fell to the floor. "I'm having a heart attack. Jason and Dad have breakfast ready."
Jason said, "Everyone, ignore the worm. He'll grow up to be an ugly moth someday."
Everyone sat down and Beau joined us and started. "This probably has rat poison in it. Look at this, it looks like dog food." He tasted it and said, "Not bad for a couple of amateurs."
Everyone finished and took their own dishes to the kitchen and Beau and Tommy finished the cleanup.
Beau and Jason went to get dressed when they realized that they didn't have their dress clothes. Beau went and knocked on the door of the bedroom. Les opened the door in his boxers.
"Sir, Jason and I forgot to move our church clothes. I'm sorry to bother you." Beau said, as he grabbed their slacks, shirts, ties and blazers. He was about to leave when Dale came out of the shower drying his hair in his natural state.
Beau stopped in his tracks. "Not bad for a man of the cloth. Okay Doctor Icky, we might as well get this out of the way. Drop those ridiculous boxer shorts, so I don't have to sneak around to see what you got."
Beau was surprised when Les just pushed down his shorts and asked, "So, do you approve?"
"Yep, your Daddies and Mommies did alright by both of you. I can shut off the surveillance cameras now." Beau said, as he left.
Everyone assembled downstairs and we took three cars. Beau was riding with Les and Dale, Jason rode with the Lords and Tommy rode with Jeff and me. We went to the usual place and sat down. It was like everyone had elected to go the early service. The five Carpenter boys came and sat with Beau. Chip and Spencer arrived with Jimmy and they were joined by Trey and Eddie. Jason was sitting with Davey, Lenny and Larry. Tommy was sitting with the high school crowd.
The processional started and Bishop Lancaster and Father Gilbert took their places. Jeff leaned over and whispered. "I think I'm in trouble."
The service went very smoothly. When it was time for the offering, Father Gilbert came forward and said, "The Committee for the Homeless and Needy Fund would like thank the anonymous donor who contributes $50.00 each Sunday, as well as all of you who are supporting the cause. You are helping to make a difference."
I watched as Beau put his envelop in the plate and he looked at me and put his finger to his lips.
When it was time for the service to end, Father Gilbert came forward and said, "Today we have a special treat. Drew Washington and Beau Benson will sing the Twenty Third Psalm and the will be joined by Dina Lincoln and Jason Jameson for Rhe Lord's Prayer. They will be accompanied on the organ by Jeff Wilson and Adam Ammons, and Chris Bressler and Michael Smith on the piano."
Tommy went and relieved Beau of his charges. Beau and Drew looked at each other and it was like they instinctively knew what they were going to do. Adam started to play and Beau began and it was like Drew was his echo. When the Psalm ended, the others moved into place and it was if they were a group of professionals who had been doing it all their lives. Even Jason was perfect.
Jeff and Adam played the recessional and Beau was emotionally exhausted. And just came back and sat down beside me. Jeff finished and he came to Dale and said, "Your competition is standing over there looking very dignified and pompous."
After everyone had left, Bishop Lancaster came up to us and asked, "Dale what did you think?"
"Bishop, I'm overwhelmed with everyone I have met here." Dale answered.
"You done got yourself tied into the correct group of wranglers. I can't believe how talented these young people are. Will you be coming to the second service?"
"I was planning to." Dale said.
"Well, bring some of your entourage with you. It will be fun to see what Father Gilbert does to them next time."
We went back to the house and Jason asked not to go to the second service. The Montgomerys had asked him to go to the IHOP. "I'm paying this time and I am not taking no for an answer."
We were getting ready to go to the second service. Tommy decided to go with us but he said, "I'll go with you, but if Father Gilbert has me singing, I may get ill."
"He wouldn't blindside us two times in one morning, surely." Beau said.
The second service was very similar but we were missing a big part of the young people, since most of them had been to the earlier service. Still there were a number of them there, and this time Beau and Denny sat between Les and Dale. I watched when the collection plate was passed and Beau put in a bill of some denomination. He leaned forward and stuck out his tongue.
When it was time for the recessional, Father Gilbert came forward and said, "Today we have a quartet of young men who are going to sing the Twenty Third Psalms and then go right into the Lord's Prayer, Mr. Jeff Wilson, Mr. Tommy Wilson, Mr. Denny Johnson and Mr. Beau Benson."
When the guys finished, I saw Dale's competition standing around looking very smug. When several of the search team came and talked to Dale, the expression seemed to change. He also was watching when Bishop Lancaster and Father Gilbert came and started to talk to us.
Beau said, "IHOP are you going to be at the swim party today?"
"Hey brat, I'm meeting your Grandmother for lunch, and I'm going to tell her what you called me." the Bishop laughed.
"Just be thankful I didn't call you Village Inn. At least I had three letters right, H O P." Beau said, as he hugged both the Bishop and the Father.
Everyone was laughing and Beau added, "I have to go eat. I just hate to be whipped on an empty stomach. See you gentlemen later."
For some reason, Beau and Tommy had switched cars and Beau rode home with Jeff and me and we hadn't even pulled out of the parking lot before Jeff lit into Beau. Beau was tuning him out. "Chill Jeff, I did nothing wrong. Everyone knew I was being silly and everyone was having a good time. Daddy Baby Maker is way uptight, and Bishop Lancaster was on the down side of a high after a grueling morning. Besides, I didn't say anything bad or derogatory."
"Jeff, Beau's right. He was out of control in a controlled way. Everyone knew that he had been through a lot of emotional stress after being blindsided two times today. Remember he is only 13 and is just beginning to realize his full potential. You are 18 and have had totally different life than Beau."
Jeff said, "Dad, stop the car at the park there please."
I stopped and Jeff got out. "Beau, come on. We need to walk and talk. Dad you go on home and fix us some sandwiches and we will there shortly."
I watched as the two guys sat down at a picnic table. I had no idea what they were saying, but I decided not to interfere. I went home and had everyone fixing their own sandwiches. The guys came in and it was evident that they both had been crying. They ate their sandwiches without saying a word to anyone.
They went and changed their clothes and came right back down. The mood was very solemn and everyone realized that something was wrong. The four guys left for the rehearsal and the rest of us went to Mrs. Tillison's house so we would be there for the swim party. There were at least five doctors there to handle any emergencies.
The swimming pool was busy because there were so many young people and all of the life guards remained on duty so Jeff was busy but Beau just seemed to sit away from everyone.
The swim time ended and Bishop Lancaster came to me and said, "Jack, what's wrong with Jeff and Beau. It's like I can feel a chill in the air."
"Sir, I don't know exactly what is happening. They got out at the park after the second service and when they came in it was evident that they had both been crying."
"Jack, go get them for me please." the Bishop requested.
I got the two guys and took them to go see the Bishop. I was about to leave when he said, "Jack, stay here and listen. Okay you two, what's going on? It's like ice water in here. Jeff, you start."
"Beau has no respect for the clergy. He called you IHOP calls Father Wanamaker Daddy Baby Maker. He keeps telling me that I'm way off base that those are just names he feels comfortable calling you. He says that the clergy is no different than any other profession." Jeff finished.
"Beau, it's your turn to speak." the Bishop said.
"Sir, you knew I wasn't being disrespectful when I called you IHOP. He thinks that it's okay to refer to other professionals like his professors by pet names. As far as I am concerned, the clergy, doctors and PhD's deserves the right to be respected for what you do and have done. But since you are professional, you should he able to handle people poking fun at you, as long as it is not derogatory." Beau sighed.
Bishop Lancaster looked at the two guys and said, "Jeff, I have to agree with Beau. I wasn't offended by him calling me IHOP, quite the opposite. The clergy is just like any professional, we need to be able to accept what comes our way. This has nothing to do with the issue really, but it does shed some light on who Beau is and where he is coming from. If I am not mistaken he has been the person responsible for the money that Father Gilbert was talking about this morning. That speaks more about Beau, than a thousand words. Now I want you two to please become the close friends you are. People feed off the waves you two send out."
Beau and Jeff looked at each other and started to tear up again but Jason saved the day. "Okay everyone, the food is ready. Bishop Lancaster, Grams wants you to bless the food."
The guys stayed to make sure everything was put away and back in order. Les and Dale went with the Lord's to look at their house. We went home and Beau rode with Tommy, and Jason was with me. Jeff was by himself.
Beau went right up stairs and didn't say a word.
Jason came to me and said, "Dad, fix whatever is wrong. I don't want to live like this."
I went upstairs and Beau was sitting in the study on the sofa just staring into to space. I sat down beside him and held him. He finally settled down and relaxed a little. "Dad, I wish that Jeff was here holding me. I have totally lost him. I'll move, in the morning. I'll see if I can stay with Danny or Denny until we get our house."
"Beau, please don't do anything rash. Jeff is having a difficult time accepting the fact that he might have been wrong."
I went downstairs and took Jeff aside and said, "Get off your pedestal. Beau is planning to move out in the morning. You have devastated him. What on Earth did you say to him? Either you get this squared away, or you may be moving out also if Beau goes."
Jeff got a shocked look. "Jeff, you have badly hurt someone we both love. I don't want to hear any excuses. Now go try to get things squared away"
Jason was sitting beside me, and Tommy was in his room working on a final report for something. Jason looked at me and asked, "Dad, is it safe for me to go to bed?"
"Jason, I don't hear any yelling or see any blood flowing down the stairs so I guess it is okay. Let me know if you find any dead bodies."
The Lords and Les and Dale came back from looking at the Lord's house. They had just sat down when Jason came down the steps and said, "Dad, the two enemies are assembled in our bed holding each other. Oops, sorry Doctor Andy."
"Jason, you don't have anything I haven't seen before. You look like you still have your swim suit on." Andy laughed.
"Dad, my I sleep in your bed with you?" Jason asked.
"Yep, I'll be up shortly." I said. The Lords, Dale and Les looked a little concerned.
"Is there something our being here has caused?" Dale asked.
"Good heavens no, it's just because both guys are worn out. They keep taking on more and more responsibilities and aren't taking time to smell the roses. They love each other very much and are also having problems with the fact that they are going to be separated in a couple weeks, when Beau moves out. They are both too intelligent for their own good, and they are bound to clash because they are so competitive and good at what they do. It's probably a good thing that Beau and Jason will be moving out, or there would be more of these flare-ups." I held up my hands.
Tommy appeared in a pair of Bermuda shorts. "Dad, are Beau and Jeff going to be okay?"
"Tommy don't you think you could have put on a shirt, since there is a lady present?" I asked.
"Why? I saw her checking us in our swim suits today? Now are the guys going to be okay?" Tommy asked again.
"Yes son, they'll be fine. It was only a matter if time before there was a blow up. Have you talked to your mother and sisters lately?" I asked.
"Yep, they were in church today at the second service and they are doing fine." Tommy said. "Sorry if I offended you Doctor Andy."
Ted made a growling noise.
"Knock it off Doctor Ted. You're married." Tommy laughed.
"Yeah but I'm not." said Les.
"Want to bet?" Tommy laughed. "You and Father Baby Maker will be, before Beau's done. Goodnight everyone, I'm going to bed before I get in any more trouble." Tommy gave me a hug and disappeared.
Ted said, "Jack, you are either going to die very young or outlive us all."
"We'll see. If you people will lock up and secure the house, I think I will retire to my abode since I have had all of the excitement I can handle for one day." I started up the stairs.
The four of them must have visited for some time. It was an hour later when I heard the two gentlemen coming up the stairs. Jason had rolled close to me and I held him. I had a difficult time going to sleep. I was worried about Jeff and Beau.
To be continued...
Editor's Notes:
Yeah I'm worried about Jeff and Beau too. I would hate to have them lose the special love that is there between them. I have confidence in them though.
Darryl AKA The Radio Rancher
Posted: 11/30/07