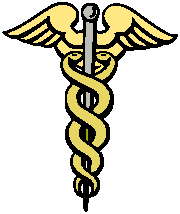 The Doctor Gets a Visitor IV
by: E Walk
(Copyright 2007 by the Author)
Editor Radio Rancher
The author retains all rights. No reproductions are allowed without the author's consent. Comments are appreciated at...




Chapter 21
The Rematch
Tuesday morning was a beautiful morning and Beau was relentless. He had us all up. Jason came down complaining, "Beau snored all night and I'm going back to bed."
Beau said, "That wasn't me. It was Doctor Icky. I heard it coming through the floors and you are going running. You are getting fat."
We went out the door and for some reason, Beau decided to take an easy pace and all five of us had done five miles before we realized what he had done. No one was worn out or complaining. Even Jason had enjoyed talking to Les. When we went into the house, Tommy said, "I was just ready to call Chief O'Brien when he called to ask that Beau save him a seat this afternoon. Breakfast will be ready in ten minutes."
We reassembled and ate and got organized for the day. "Dad, you need to come to the game. Doctor Ichabod won't be able to handle all of the medical emergencies. Jeff, you are coming, right? I think I will probably have 20 or more Fremont high school students beating me up if we lose the game which we aren't going to do."
Les took Beau and visited with Danny, Denny, the five little guys and Ranger as well as Gigi. He found he was becoming quite attached to all of them. When he came to the office at 9:00, we were both busy but on a rare free moment, he came to me and said, "Jack, I'll take all of the guys. They are wonderful. Gigi is such a warm and loving person, and the guys all adore her."
"Les, you need to go see how the homework clubs work. Beau, Denny and Danny don't permit any messing around. I think you would be impressed." I assured him.
Lash came in and said "Mr. Norton is here and he wants to see the new stud. I put him in Room 1 Doctor Crane. Doctor W., Mr. Weaver is in Room 2."
Mr. Norton was his usual self and just wanted to visit, but Les reviewed his file and said, "Sir, I see you haven't had a complete physical for two years. I think we should do one now. We'll take your blood and check your body functions and then we will get a sample of your urine. Let me ask the technicians to come in here. They will also be doing an X-Ray and EKG and then I'll check you over thoroughly." Les said.
"Nothing is going to hurt is it?" Mr. Norton asked.
"Mr. Norton, a strong man like you will have no problem at all."
The staff did all the tests and Les did a thorough examination and when he was finished, he shook his head and said, "Mr. Norton, your heart acts like it is twenty years old and your lungs are so clear that there is no way you could have ever smoked, but I'm guessing you like your beer."
"Heavens no, I never touch the stuff. I have a scotch on the rocks five times a day before dinner if I am not driving anywhere." Mr. Norton answered.
"Sir, what ever you're doing, just keep doing it and you will live longer than I do." Les laughed.
Mr. Norton said, "Doctor Crane, I don't think I want to live that long. All my friends are already gone."
"Sir, we'll have to find you some new friends so you can kick up your heels." Les said.
"Hey Doc, you are the most fun thing that has happened recently. I can hardly lift my feet to get out of bed in the morning." Mr. Norton said.
"Here, I want you to take one of these every day and you'll be ready to mow down all those middle age do gooders. Now, you have a good day and I'll call you when the other test results come in." Les said, as he walked Mr. Norton to the door.
Lash met them at the door and said, "Doctor Crane, Aunt Cora would like to talk to you."
Poor Les didn't know what he was in for. Aunt Cora came in and said, "Honey, I had a CAT scan last week and it didn't show anything, but I'm still feeling very tired."
"Beautiful lady, a lot probably has to do with being worried about your neat grandson. Let me look at your records. You know, we need to do some blood work and a urine test. Last week was the first time that you have been in for some time. Have there been any changes in you life within the past four or five months... or in your life style?"
"Honey, I was a solitary old lady until we brought my grandson here after Christmas, and Jeff tamed him. He is really a good man, but he just needed some help to get on the right road. He needed people like Jeff and Kenny to help him. I'm so afraid that he might slip back when things don't go like he wants."
"Aunt Cora, I think I can assure you that ain't going to happen. I have the feeling that he feels good about himself now, and I think that he is very attached to Kenny. Now I'll tell you what I'm going to do. I'm going to give you a prescription, but I want you only to take it when you go to bed and with tea."
"Now, where is Drew today?" Les asked.
"He insisted that he had to go to school. He isn't about to miss the game." Aunt Cora said.
"I'm not about to miss it either. Why don't Beau and I swing by and pick you up at 3:00." Les asked.
"Young man, I don't care what Beau says. You have a beautiful head. Don't you love that young man?" Aunt Cora asked.
"Aunt Cora, I think everyone I have met here is absolutely wonderful. I can hardly wait to get established." Les said.
"Icky, with the way you spend time with us old timers, you are going to be so overworked and you aren't going to get any time off." Aunt Cora laughed.
"Aunt Cora, that's what I specialized for. I want to help special people like you live long productive, healthy lives." Les said, as they walked arm in arm to the waiting room.
Lash got up and said, "Doctor Crane, Mrs. Davis is waiting. I'll take care of Aunt Cora."
"Mrs. Davis, would you please come with me?" Les said, as he escorted her to the examination room.
By the time he had finished with her, Mrs. Davis was mesmerized. He had convinced her that she needed to go to the ballgame and get out of the house. He had the standard tests done. When everything had been completed, Les walked her to the front and hugged her. "I'll see you at the ballgame."
Lash said, "Doctor Wilson is waiting for you in the conference Room, Doctor Crane."
Les walked in and asked, "Is something wrong, Jack?"


"Yes, you are going to ruin my practice. All of my older patients are flocking to you. You need to work on time management." I advised him.
"Jack, I'm not in this for the money. I'm here to help elderly people live productive lives. I may not bring much money into the clinic, but I can make a difference. You don't know this, but both my sister and I have enough to live comfortably for the rest of our lives, if we manage our resources properly despite what our Father thinks." Les said.
I looked at him and said, "Les, I wasn't criticizing. I think it's great that we will have someone who is willing to spend time with older patients to help them relieve their loneliness. I'm glad you are here. I just haven't had the time to take care of their need to visit, and make them feel important even though I would like to have. When you are a one man clinic, you need to take care of everybody. With the group of us, when the facility is finished we should be able to take care of everyone."
Lash came and said, "Here you turtle moving doctors. I brought you a sandwich and a fruit drink. You are both booked until 2:30. Everybody who was scheduled after that has been rescheduled for later."
"Wait a minute, why did you do that?" I asked.
"Paul told me what was happening, and I figured you needed to be there for Tommy, Beau and the guys. Besides, you're working too hard. With the two of you here, we're working too hard. I scheduled three appointments for you tomorrow, Dr. Crane." Lash said.
I looked at Lash and asked, "Boss, can I go to the bathroom, please?"
"Depends on how much it is worth to you, Doc. When is Reg starting? I'm overwhelmed."
"Lash, give yourself a penny raise. Reg can't start until after he has been graduated. Hang in there for two more weeks. You are going to be so bored because there won't be anymore crossword puzzles left to do." I said as I went to the bathroom.
At one o'clock, both Les and I had appointments. Les was met by a lady I didn't recognize. He was very thorough. "Ma'am we don't have any records on you. How may I help you?
"I'm looking for a new doctor whom I can rely on. I just moved here from California, where it was like slam, bang, thank you ma'am that will be $500.00 for five minutes. What do you charge for a visit?" the lady asked.
"Ma'am, I'll be honest with you. I haven't a clue what the fees are here. This is only the second day I have worked here. I'm a new gerontologist. Let me call Lash." Les said, as he called Lash on the intercom.
Lash came in and Les asked, "Lash, what are the clinic's standard fees? This lady asked me and I had no idea what to tell her."
"Ma'am, Doctor Wilson charges $75.00 for a visit. Of course, any blood test and other tests are additional. We accept Visa and Master Card and file Medicare and insurance claims. With the amount of time that Doctor Crane spends with his patients, we may have to adjust his fees. He saw three patients in three hours this morning. I guess that's what gerontologists do" Lash laughed.
"Thanks Mr. Lasher. Now Mrs. Hawkins, what can I do to help you?" Les asked.
"I have been having some pains in my lower abdomen." she answered.
"May I examine you and see if there seems to be any significant problems?" Les did a thorough examination. "Mrs. Hawkins, when was the last time that you have had a laboratory work done?"
"Young man, it has been so long that I can't even remember." Mrs. Hawkins told him.
Les stepped into the hall and said, "Toni, Mrs. Hawkins needs an X-Ray, EKG, blood drawn and a urine test.
Toni came in and Les said, "Mrs. Hawkins, Toni will get you started, and Jill will finish up. I'll meet you back here as soon as all of the tests are completed."
Lash and Les were having a discussion as I walked into the hall. "Jack, would you please talk to my patient. I can't figure her out. She just seems to be searching for something."
Jill and Mrs. Hawkins returned from the tests. "Mrs. Hawkins, I would like you to meet Doctor Jack Wilson." Les said.
"So, this is the infamous Doctor Wilson who goes around collecting stray children? People, I must tell you that I am Carolyn Rose's Mother. She said you were something special. I just moved here from California, and now she and Chief O'Brien are getting chummy. If I keep getting medical service like this, I may just have to stay." Mrs. Hawkins laughed.
"Mrs. Hawkins, wait until you meet Doctor Wilson's sons and you will never want to leave. You seem awfully spry to me for a 29 year old lady. Why don't you join us at the high school baseball game this afternoon and you can meet three of Doctor Wilson's sons. Hey, you can even meet your son in law to be, since he is going to be sitting with us." Les challenged.
At three o'clock, we went to the game. Les stopped and picked up Aunt Cora and Mrs. T. and they pick up Beau. I was sent to get Mrs. Davis and Mrs. Hawkins. When we got to the field, Beau and Les were told they were going to be sitting on the bench. The team also insisted that Drew sit with them.
When the Coach announced that Tommy was going to be the starting pitcher, I was sure he was going to lose it. Beau went to Tommy and whispered something. Tommy walked the second batter in the first inning but no damage was done. He gave up a single in the third inning but no runs.
Coach Winston made a change in the fourth and David came in to catch and Kenny went in to pitch. David let a third strike get b himy in the fifth, and they had a runner on second but Kenny struck out the side. At the end of the sixth the score was still tied 0 – 0. The spectators were cheering wildly.
Coach Winston brought Bobby T. in to pitch, and put Berto into play center field. Bobby breezed through the seventh and in the eighth he walked the first batter who stole second. The next batter hit a ball into very short center field that everyone was sure was a hit. Berto took off at the crack of the bat and slid and caught the ball. He jumped up and threw the ball to Tommy who caught it on second base, and the runner who had rounded third was out.
Fremont didn't score in the bottom of the eighth. When Coach Winston put Berto in to pitch, you could see the anxiety on the Fremont players' faces, Beau called Kenny, who was back behind the plate, and Roberto over and told them what he thought they should do.
Nine straight strikes later and the visitors were out. Fremont came to bat and Berto was the first batter. Beau whispered something to him. Berto walked on four straight pitches. Before anybody knew what was happening Berto had stolen second base.
The next batter was David. He hit a line drive to center field which was caught. Berto tagged up and took third easily. Sammy was the next batter and Beau called him over and talked to him. Sammy swung at the first two pitches as hard as he could but missed. On the third he turned and laid a bunt down the first base line and Berto scored easily.
The stands erupted with applause and the Fremont players were all over Berto. The Columbus players all came over and there were no tears but they all made sure that they talked to Drew and Beau. Drew was overwhelmed and started to cry when Tim Underwood hugged him.
Tim went to Beau and said, "I'd like you to meet my Dad."
Beau walked up to a distinguished looking man and shook his hand. Beau handed him a copy of the report and Mr. Underwood read it and went white. "Beau, may I have this? I can't believe two of our board members were doing this. They are going to be impeached, or recalled. I don't care if Coach Reese's oldest son is gay or not. That is not what high school athletics is about."
Mr. Underwood grabbed Beau and hugged him and said, "I wish there were more people like you in this world. I can't believe that you are so young. I thought you would be a lot older."
Tim grabbed Beau and said, "Beau, Coach Reese is a really good guy. Please help him."
Beau was walking back to the bench when the former Coach came over to the bench, "Mr. Washington, I truly apologize for my son's actions. He didn't realize what the consequences were going to be. He's going to be mowing a lot of lawns to pay off your medical bills."
The son shook Drew's hand and said, "Sir, I am sorry for what I did, but they were threatening to fire my Dad, if we didn't win. I really am sorry." Drew surprised him and picked him up.
Drew said, "Brat, you have to promise me that you will never do anything like this again, or I'll be over in Columbus squeezing you so hard that you know what will be coming out you mouth."
"Please don't do that sir, I'll be good." the boy said.
Beau walked away with the young man. He came back shaking his head. "The people think because his brother is gay, he is too. What narrow minds! Right now, he hates everyone. What can I do?"
Les was standing there. "Beau, there is nothing we can do. It's obvious his dad loves him. It's going to be hard, but I think Mr. Underwood is going to be turning a few screws in Columbus."
Coach Winston came over to Beau and asked, "What do we do for Thursday's game?"
"Coach, get down on your knees and pray for rain. Your guys are emotionally drained. I'm not the Coach, you are and I'm sure that you can pull off a couple of surprises."
Everyone left for home. Beau rode with Les and they stopped and picked up Jason and Davey. Jeff and I dropped the ladies off and when we got home Beau gathered everyone together and said. We're going out for dinner. I want to get away from the phone.
We went to a nearby restaurant that wasn't fancy but had good food. When we were seated, Beau said, "I'll have a scotch on the rocks with a lemon twist."
The waiter said, "One virgin scotch on the rocks coming up."
The guys started to laugh and the waiter asked, "Aren't you the guy who cooked the Columbus baseball team's bottom today. I was there until I had to leave. They called me and told me the final score was 1-0."
Beau looked at the waiter and said, "You're one of Berto's brothers, aren't you?"
"Yep, I'm the oldest guy in the family. Berto said you were coming to the party on Friday. You are really going to like Berto's girlfriend. Our youngest sister is anxious to meet you." the young man said.
Beau looked up and said, "You mean I'm going to have a blind date. I've never had a date."
The waiter laughed and said, "Don't worry kiddo, I'll be there. I'll guide you through the evening."
"Yeah and I'll probably be married before the day is done. I'm just a poor infant whose parents have passed on." Beau pouted.
"Berto is right, you are something else. But what may I bring you?" the young man asked.
Beau looked at the menu and asked, "Juan, what would you order if you were eating here?"
Juan said, "I personally like the spaghetti with the Monte Carlo sauce."
Jason said, "I'll have that, and might I have some of the fried vegetable appetizers and a tossed salad with the house dressing."
We all wound up having the same thing, but Juan only brought two orders of the fried vegetables because they were so big. The food was very good and as we were finishing Les said, "Dinner is on me. Juan, here is my card and add 20% for the gratuity."
Beau gave Les the evil eye and Les said, "General, if I am staying at Doctor Wilson's house, I can pay my way. Besides, I'm sure some of my patients will be repeats. Beau, I want to know how you figured out who was going to pitch today."
"Sir, I just know some of the guys better than others and have watched them throw and catch." Beau said.
"Beau of all the people available, you chose Berto to be the closer. Why did you decide that?" Tommy asked.
"Tommy, just watch Berto in practice. He almost never misses his target and with Kenny behind the plate, all he had to do was hit the target that Kenny had set for him. I told Kenny where to put the target for the different players. If you watch the players, it is easy to exploit their weaknesses." Beau said.
Juan said, "I can hardly wait to hear Berto's version of this story."
When we got home, Tommy went to his room to study and Jason and Beau went downstairs. Jeff, Les and I were sitting in the living room talking about the day when Mrs. T. came in.
"Grams, who brought you here?" Jeff asked.
"I drove myself. Jeff, we need to talk about the new assistant Father. Hank is afraid that Mrs. Hughes and Mr. Hutchins are going to ramrod their choice through the committee." Mrs. T. was annoyed.
"Grams, stop right there. I am not about to be ramrodded into anything. I am almost sure that Father Dolan is going to shoot himself where it hurts most. He comes across to me as a very arrogant person, and I don't like him. I'm afraid that if he were to get the position, the church membership would dwindle and we would lose all of the young people." Jeff stopped.
"Grams, just let this play out. Bishop Lancaster is not going to let anything bad happen. He has a special feeling for our church. Now do you want me to drive you home?"
"I got here by myself; I can get home by myself. After all, I'm not old enough to need Ichabod's services yet."
She stood up to go as Beau came in, "Hey Grams, where's you escort? Do want us to walk you home? I didn't think you would be able to talk after the game. I heard you yelling in the stands. You were making us nervous. You were using words I have never heard before."
Beau hugged her and gave her a kiss. "I have to go take a shower. Icky took us to this grease pit for dinner. Thanks for coming, Grams. You need to get home so you will be ready for class in the morning."
He dashed up the stairs. He stopped and yelled, "Gotcha' Grams."
Mrs. Tillison left and Les said, "He doesn't care who he takes on does he?"
Jeff got up and said, "Les, Beau is one of a kind."
Les said, "I'm going to bed. I'm not sure I'm not the one who needs a gerontologist.
Jeff and I went upstairs and were greeted by Beau. "Dad, please hold me for a minute." I pulled him close and he looked at me and said, "Thanks Dad. He gave me a kiss and then he did the same thing to Jeff. Jeff and I just crawled into bed.
To be continued...
Editor's Notes:
Things get complicated sometimes, don't they?
Darryl AKA The Radio Rancher
Posted: 11/23/07