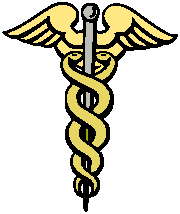 The Doctor Gets a Visitor IV
by: E Walk
(Copyright 2007 by the Author)
Editor Radio Rancher
The author retains all rights. No reproductions are allowed without the author's consent. Comments are appreciated at...




Chapter 20
Drew Goes Down
The next morning, Beau came in and said, "Get those silly little appendages of yours out of bed. Jason and I are ready to go. Jason is down making sure the Headless Horseman is ready."
Jeff and I threw on our running clothes and went downstairs, where everyone was waiting on us. We took off and finally Les pulled back and said, "Are they trying to kill us, or what?"
"Doctor Icky, that's the way those two are. They keep trying to kill each other. Not really sir, but they only know how to do things one way. They go in fast motion all the time, as if there wasn't other possible ways."
When we got home, Beau was standing drying his hair. "It's about time you snails got back. Jeff and I are starving. Sit down and breakfast will be ready shortly."
The six of us ate our breakfast and Beau said, "Doctor Ichabod, you need to pick me up to take me to the game today. Why don't you drive me to work so you know where to pick me up this afternoon, if you don't mind?"
Everyone who needed a shower went to take it and Les left with Beau. I had my usual passengers of Jason and Davey. Les came into the office about 9:00. He was greeted by Lash, and quickly put to work. For some reason, there were a lot of people who needed immediate help. Lash funneled the older patients to Les.
At lunchtime, Lash came in and said, "Why don't you two go relax and grab some food. Diane can man the phones. I'm meeting Paul. Why don't we meet you at the Madison's?"
Les and I went to the Madison's and were eating when Mrs. Madison came and said, "Lash called and said they couldn't make it because Paul had a meeting or something."
Les looked at me and asked, "Jack, Lash and Paul are a couple, right? Unless I am a way off tune you and Jeff are a couple also? Am I right?"
"Gee whiz Icky; you don't make it simple, do you? Yes to both guesses, but I never told you."
"One other question, Can you tell me why Beau is so obviously not gay. What concerns me is what you said about his past, and I will wait for him to tell me, but I also got the feeling that he is not financially deprived. I know that he loves all of you very much, and that he is apprehensive about moving to his new home. He really shared a lot yesterday, but said nothing definitively."
"Les, Beau will tell you about himself when he is ready, and yes he is well off financially, but he'll never tell you about that. He made more last week than I did." I said.
"Thank you for being honest, and I especially thank you for listening and not saying more than was proper. Jack, I think I am gay, as I already told you. I have had sex with women, but I have never been satisfied. As far as male to male sex, I'm a virgin. I refuse to go cruising. I figure that if it is meant to be, I will meet the right person someday without any outside impetuous. Thank you for listening. I'm ready to go back to work, but I have to pick Beau up at 3:00. I really wish I could have adopted him first." Les sighed.
"You are a little too young to be his father, aren't you?" I laughed.
"I know. But he is like the son I would want, but probably never have." he said dejectedly.
"Don't be too sure. I would have said the same thing before last Christmas. I will have to tell you about it when we have more time. We need to get back." I paid the bill. The afternoon was busy but quieter than the morning and Les went to pick Beau up and take him to the game.
Les and Beau went to the game and sat behind the home team bench. Coach Winston tried to get Beau to join them on the bench but Beau said, "Coach, I'm right behind you if you need me." Les and Beau were joined by Chief O'Brien.
"Howdy Beau, is it okay if I join you? I thought I would come and watch the guys." Chief O'Brien asked.
"Please do, sir. I'd like you to meet Doctor Les Crane. He is considering joining Doctor Dad's clinic." Beau said as the men shook hands.
The game started and Fremont was ahead 2-0 at the start of the fifth, when something caught Beau's eye in the stands behind the visitor's bench. He directed Chief O'Brien's attention to the area. Drew struck out the first two batters and as he was getting ready to pitch to the next batter, a projectile came out of the stands behind the opposing bench.
Drew went down, and there was blood flowing from his right temple. Beau and Les dashed to the mound. Drew was trying to sit up while Les was examining him and Beau held him still. Beau reached in his pocket and pulled out two band aids and some gauze patches and handed them to Les.
Les applied them and said, "We need to get Drew to the emergency room for x-rays now! Beau, call Doctor Wilson, and tell him to meet us there."
Paul handed his cell phone to Beau who called the office and talked to Lash who relayed the message immediately and took care of my patient as I left for the hospital.
"Doctor Crane, you and Kenny take Drew to the hospital now. Kenny, give the Doctor directions to get there as fast as possible. I'll call the Emergency Room and tell them to be ready for you."
Beau made the call and the Coaches of both teams were standing around with the two teams and the umpires. Chief O'Brien came up with a boy.
"This is the young man who caused Drew's problem. He dispatched a stone at Drew's head. He says he is the Coach's son."
Beau went to the visiting coach and pointed at him and said, "Sir, both Chief O'Brien and I saw what happened. If Drew is seriously hurt, you and your son will be paying through your noses for the rest of your lives."
Beau turned to the boy and asked, "How old are you, punk?"
"I'm eleven. Dad said he had to win this game anyway he could, and I was trying to help." the boy answered.
"If you are eleven, you're old enough to know that what you did was illegal and stupid." Beau scolded.
Beau turned to the umpires and asked, "What happens, now?"
"We can call the game and declare a forfeit or we could continue the game if you prefer." the head umpire answered.
"Sir, I think the players are too shaken to continue, and besides we have lost two of our starting players. Let me talk to the coaches and the teams." Beau said, as he led them away.
Beau took a deep breath and said, "Coach Winston, Coach Murphy and guys, it was not the other team that caused the problem. Here's what I propose we should do. I think we should give the other team a choice. They can either come back here tomorrow for a new game, or they forfeit."
Sammy asked, "Who's going to pitch tomorrow if we play? We've come to rely so heavily on Drew."
"Guys, let me tell you. Drew was getting very tired and was losing his stuff today. It was only a matter if time before the other team got to him. Let the Coaches think about it and they can decide tonight, and let you know tomorrow if you choose to play."
Roberto said, "I vote we ask them to return tomorrow."
Bobby said, "I agree."
"Okay, all those in favor of playing tomorrow, raise your hand." All the guys raised their hands. "Guys, I'm so proud of you." Beau said, "Now Coach, let's go make our proposal to the other team.
Coach Winston said, "Beau, you make the proposal. I wouldn't have a clue what to say."
Beau led the team to the other team and umpires and made the proposal. The visiting assistant coach gathered the visiting team around and when they came back, he said. We accept your offer. I don't know of any other team who would have made this offer. The guys thank you for not blaming them."
Beau turned to the umpires and asked, "You can be here, I hope?"
The head umpire said, "We'll be here. I can't believe the display of sportsmanship that I have witnessed this afternoon. It goes to show the caliber of young people today."
Chief O'Brien asked, "Beau, do you want me to arrest this young man or what?"
"Chief, he is only eleven. I think he should be released to his father. But make sure you get all of the pertinent information about them so Drew and his Grandmother can pursue any legal action they deem necessary. Someone will need to pay the medical expenses, but we have no idea how costly this could prove to be yet. Come on Tommy, get your things and let's go home." Beau sighed.
Coach Winston went to Beau and asked, "Beau, who is going to pitch tomorrow?"
"Coach, I can't think anymore right now. I need some down time and I think we need to worry about Drew right now more than worry about a baseball game. As Jeff would say, Que Sera Sera." Beau just walked away.
Tommy came back and when the guys had pulled out of the parking lot, Beau started to shake. Tommy pulled over and held Beau. Nothing was said until Beau sat up, "Thank you Tommy for not saying anything."
When the guys went into the house, no one was home. Beau said, "Tommy, go get Jason and Davey and I'll start dinner."
Jeff arrived home and asked, "Who won the game?"
Beau said, "Nobody, and I don't want to talk about it right now. Dad and Doctor Crane are at the hospital with Drew, and Tommy went to get Jason. We'll discuss what happened when everyone gets home. Come on, make a salad."
Jason and Tommy came and Beau still wasn't talking. Jeff didn't say anything about the game. The phone rang and Jeff punched the speaker function. "This is Les; we'll be back at the house shortly. I am going to drive the guys to the high school to get Drew's car. Your Dad is going to stop by the office to see if there is anything that needs to be taken care of there. See you shortly."
Both Tommy and Beau visibly breathed a sigh of relief. Jason asked, "What's happening? Why is everybody so uptight?"
"Just wait until Dad and Doctor Crane get home, and we'll tell you the entire story. That way we only have to tell it one time." Tommy said.
When Doctor Crane got into the house he said, "Guys, I don't need anymore excitement like this. Remember, I'm a gerontologist and not a neurosurgeon."
When I walked in, it was like a morgue. The guys put the food on the table and we sat down. "Dad and Doctor Crane, the most important thing about this is how is Drew and will he be okay?" Beau asked.
"Beau, thanks to you and Doctor Crane, Drew will be fine. If the projectile had been a half an inch to the right, Drew would probably have lost an eye. He's going to be black and blue, and it has already started to swell. I don't think he will be able to play baseball for at least two weeks, and he said he had a terrible headache."
Jeff said, "Now would somebody please tell us the whole story?"
Beau told the entire story and no one said anything while he was talking. When he finished, Jason said, "Beau, you made that up didn't you?"
Tommy laughed, "Brother, there is no one, not even Beau, who could manufacture a tale this bizarre. I can corroborate most of the story, except for the beginning."
Les said, "I can verify the first part of the story, until I turned into an ambulance driver."
Beau said, "I should have realized what the kid was doing and stopped it before Drew got hurt."
Everyone turned to Beau, and Jeff said, "Beau, there is no way you could have known what the boy was planning, so don't even think about being at fault or I'll kick you so hard that you won't be sitting for a long time."
"You and what army?" Beau challenged, as he started to clear the table.
Les and I went to the living room and had just sat down when Drew, Kenny Aunt Cora and Mrs. T. arrived. Jeff came in to see who had arrived and Aunt Cora said, "Jeff honey, could you get Beau for us?"
Jeff got Beau and Tommy.
Aunt Cora said, "Doctor Crane and General Beauregard, I want to thank you for reacting so quickly, and helping Drew today. Doctor Bressler said that you could have saved Drew's life, if there had been anymore damage."
Drew interrupted and asked. "Beau and Tommy, tell us what happened after we left."
Tommy said, "Beau, it's your story, you tell the guys what happened."
Beau went through the story and when he finished, Kenny said, "We should have let them forfeit the game."
"Kenny, stop and think. It wasn't anything that the players or coaches did that hurt Drew, it was a stupid spectator. I think he and his family should be held liable for all expenses, but to penalize a group of players, who had absolutely nothing to do with it, wouldn't be very sportsmanlike."
Kenny didn't relent, "But who is going to pitch tomorrow? There is no way that Drew can pitch."
Tommy asked, "May I say something? When I went to the locker room to get my things, I was talking to the visiting pitcher. He was really rattled. He told me that there was no way he could pitch tomorrow, and that they really didn't have any backup pitcher who could go very long, so we're going to be in the same boat."
Drew was about to say something when Coach Winston, Paul and Norm arrived.
Drew said, "Coach, you should probably hear what I was about to say. I really don't think I could have gone much longer, today. I was starting to lose control and was rushing. Kenny kept trying to slow me down."
Kenny shook his head.
"Tommy found out from their pitcher, that they don't have any other pitcher ready to fill in for a long time either, and that there was no way he could pitch again tomorrow, I have a proposal to make to you and Coach Murphy. I'll go over it with you in just a few minutes. Uncle Norm, I assume you're here to talk about legal proceedings, but before anyone goes too far, may I make a suggestion?" Beau asked.
"Please do, Beau." Aunt Cora said.
"Grams, I would like to get Mr. Everett to find out everything he can about the visiting coach and his family as soon as he can. I have a feeling that we should know as much as possible before we push too hard. Grams, ask him to get it to us by game time tomorrow afternoon, because I am sure that the Coach and his son will be there even if it is only as spectators."
"Come on Coaches, let's go talk in the dining room and I'll tell you my proposal." When they were seated at the table, Beau said, "I apologize for the secrecy, but what I'm about to say involves two people in the other room. Now hear me through."
"I think that you should start Tommy on the mound and only let him go three innings. He throws from the right side. Then bring Kenny in to pitch and he will be entirely different look for the opposing batters and have them a little confused. You will need to bring David in to catch for him. In the seventh inning, I think you should bring Bobby T. but only let him pitch for two innings. He has a strong arm but tends to get erratic."
In the ninth and you are probably going to think I flipped, but I think you should bring Berto in to pitch. You should put him into centerfield when Bobby comes in to pitch, so he is warmed up. I think that he will be a perfect short relief man for you. He is also the fastest player on the team, and has excellent reactions." Beau finally stopped.
He started again, "Coach, I don't think you should give anybody any advance warning or they'll go to the bathroom in their britches."
"Beau, thanks for thinking this through, and I agree with everything except I'm concerned about Berto. You have him doing things that I hadn't even considered, Paul and I will talk it over. You will be on the bench tomorrow won't you?
They were coming into the room and Beau said, "Nope, I'm flying to Tibet and won't be back until after the high school baseball season is over." Both Coaches were laughing as they left.
Jason came in and announced, "I'm off phone detail. Beau you had four calls and Tommy you had two calls." He handed the guys their messages.
Mrs. Tillison made a call and came back and said, "Mr. Everett will see how much information he can get before game time tomorrow and deliver it to you at the game." Mrs. T. and her entourage left.
Beau sat down and said, "Tommy, you make your calls first, since you only have two calls and probably have some homework to take care of."
Tommy made his calls and came back and said, "Dad, I have sitting jobs both Friday and Saturday night again? Is that okay?"
I nodded yes and he took his backpack upstairs.
Beau went and got the portable phone and brought it back.
"Hi, this Beau. … The boys want what? … Tell them I'll come if their rooms and bathrooms are spotless. … Okay, I'll bring Riki Tiki for the little ones and I'll find a racy one for the older ones. … See you at 7:00 on Saturday … Good night Doctor Carpenter."
Beau dialed another number. He flipped the speaker on. He must have felt this was a different type call. "This is Beau Benson. I'm returning Mr. Underwood's call."
"Hi Beau this is Tim. I was the pitcher on the other team today. Let me get my Dad for you."
"This is Sam Underwood. Thanks for calling back, Beau. I understand that you must be a special person, according to my son. The reason I called, I am the President of The Columbus City School Board. We are having a meeting in the morning to take action on Coach Reese. I would like some input from you, since you saw the incident."
"Sir, before your Board takes any final action; you might want to find out exactly what is going on. We already have some one investigating for us and I should have a copy of the report by tomorrow afternoon at the game. I would recommend that perhaps you could suspend him with pay, pending an investigation."
"If you swing over here for the game tomorrow, I would be glad to share what information we were able to obtain." Beau finally stopped.
"I'll be there. I'll get Tim to introduce us. Thanks for returning my call."
"Bye sir."
Jeff and Les were looking at me while Beau dialed the next number.
"This is Beau Benson, Bert asked me to call."
We could hear. "Berto the phone is for you."
"This is Roberto."
"Berto, this is Beau, returning your call."
"Hey Studly, I told my parents about what you did today, and they want to meet you. Can you come to a party at my house on Friday night about 7:00? My sister is getting married on Saturday and there should be about 20 people here."
I don't have a sitting job. It might be fun to go to a party. How about giving me your address? I'll be there. Thanks for asking me."
Beau looked at the last number and said, "This looks like an Oakland number. He dialed, "This is Beau Benson, I was asked to return your call."
"Hi Beau, I am Grant and the guys' Mother. The reason I called was that we are remodeling one of the bedrooms upstairs, and we found another attic full of great things that you might want."
"Mrs. Swenson, I'll be in Oakland this Saturday. May I stop by sometime in the afternoon? I'll let you know more details later. Thanks for calling and have a good night."
"Gentlemen, I'm going to bed." He hugged me and gave me a kiss. He hugged Les and said, "Thanks for being there today, Icky."
Les grabbed him and asked, "How come I don't get a kiss too?"
"I can do that." Beau laughed, and he kissed Les on the lips.
Beau went to Jeff and stopped. "Jeff, you haven't told us about what happened on Sunday." Beau sat on the arm of Jeff's chair and put his arm around Jeff.
"I really liked Father Wanamaker. He gave an excellent sermon and interacted well with the people of all ages. There are still two people on the committee who had already decided before we even started to look at the two finalists that they want the first candidate. They decided that Father Wanamaker was too upfront in his resume when he told us he was gay."
"We have both candidates coming next Monday night for final interviews. I so hope the first candidate shoots himself in the foot, and I think he will."
"Very interesting bro, be good tonight." Beau gave Jeff his kiss and hug and departed.
Les said, "I'm amazed. I would so love to have a home filled with all this activity some day. No one is screaming and crying. I'm just amazed."
Just as Les finished, Jason came screaming down the stairs in his briefs. "Dad, Beau is going to whip me because I forgot to kiss everyone good night."
He hugged me and said, "Dad, I love you." He gave me a kiss.
He hugged Les and said, "Good night Doctor Ichabod. Beau said you needed a big kiss too." He gave him a big kiss on the lips.
He moved to Jeff and said, "Jeffrey honey, would you carry me to bed? I am too weak to walk back up those steps again, and maybe you can make Beau be nice to me." He grabbed Jeff and gave him a big hug and kiss and dashed away.
He stopped on the stairs and said, "Gottcha."
Les stood up and said, "I'm going to bed. I can't handle anymore excitement today.
Jeff and I locked up and went upstairs. After our shower, we both just crawled into bed.
To be continued...
Editor's Notes:
My goodness. I certainly hope Drew is okay. Once again, we see that Beau is a very special person. I don't think I could have had the steady nerves to think of being nice to the other team after what happened.
Darryl AKA The Radio Rancher
Posted: 11/16/07