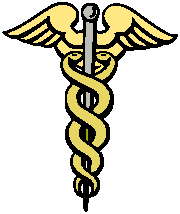 The Doctor Gets a Visitor IV
by: E Walk
(Copyright 2007 by the Author)
Editor Radio Rancher
The author retains all rights. No reproductions are allowed without the author's consent. Comments are appreciated at...




Chapter 17
Emotionally Drained
On Thursday morning I was awakened by Jason. "Dad, where are Beau and Jeff. I can't find them anywhere. Aren't we going running this morning? Here's your coffee. Just then Tommy and Danny came in.
"Dad, what's wrong? Why didn't Beau and Jeff wake us this morning?" Tommy asked.
"Tommy, you have a game and we were up late last night, so I'm sure the guys thought we needed to rest this morning."
We all went to take a shower. Jason crawled in with me and Tommy and Danny showered in Tommy's bathroom. The guys were fixing breakfast when Jeff and Beau came in. Beau said nothing, but it looked like he had been crying.
Jeff motioned for me to follow him to the bedroom. "Dad, Beau is emotionally drained. He doesn't really want to leave us. He says he feels like his head is about to pop because everyone wants him to do too much. I don't know what to do for him."
"Jeff, Beau will be fine once he gets to Gigi's. He's right. People do expect too much of him just as they do you. Remember, he is only 13 and hasn't had any time to be a teenager. He is just so good at everything that people expect more."
The phone rang and Jeff picked it up. "Oh hi Andy. … You'll be coming in then, great. Everybody but Dad and Uncle Ben have agreed to come. … Okay, we'll have your room ready for you. … Let me get Beau."
Jeff went to find Beau. Beau was sitting on his bed with his elbows on his knees and holding he head. "Beau, Andy Lord is on the phone and wants to talk to you."
Beau came in his briefs and said, "This is Beau. … Good morning Aunt Andy. I haven't talked to you for a long time. Are you coming for the meeting tonight? … Cool, okay, let me talk to Grandma Dora. … Hi Grandma Dora. … Of course, we'll kick Tommy out of his room. … Oh, you're going to stay with Grams. … Well, I'm sure we won't be eating like last night. We'll just have to eat what Danny and Jason fix tonight. … Okay see you this evening. Bye."
Beau appeared to be rejuvenated. He went to get dressed. We all met in the kitchen and Beau announced, "We have to change the linen on Aunt Andy and Uncle Ted's bed. Aunt Andy and Uncle Ted are coming back for a visit and they are bringing Aunt Andy's Grandmother. Mrs. Millsap is going to be staying with Grams. What can we have for dinner? Why don't we have something simple like tacos or fajitas?"
Jeff spoke up, "Beau, my boy, I'll take care of dinner, since you won't be back until late. I'll pick up Jason and Danny on my way home before my lessons and they can take care of dinner while I work with Chris and Mickey. Now eat."
"Okay, I'll be good." Beau pouted. Everyone finished eating and Beau went to change the linens while the other three guys cleaned up. We all left for the day.
Beau rode on the bus and made a point to talk to all of the players he didn't know. He really liked the only freshman on the team because he seemed out of place with the older guys. Beau finally sat beside him and visited. The young man's name was Roberto and his parents had come from Puerto Rico.
When they arrived at the field, the Coach had Beau sit on the bench. Beau intensely watched what was happening. At the beginning of the fifth inning, Beau gathered the guys around him, "Guys, you're all swinging at the first pitch. The first pitch is almost always a ball. Wait for your pitch. The pitcher's fast ball isn't very fast. It just has a lot of movement. Just think to yourselves that it's a big beach ball and hit it as hard as you can."
Kenny was the first batter and he took the first pitch for a strike. He watched the second pitch go way high for a ball. On the third pitch he connected and wound up with a triple. The next batter was Drew. Beau had whispered something to him and flashed Kenny a sign.
On the second pitch, Drew laid down a perfect bunt. Kenny scored and the ball was thrown high to the first baseman and went over the fence. Drew was awarded third base. Before the inning was over Fremont High had scored six runs.
The first problem was when David hit a foul ball off of his foot. He hit the next pitch for what should have been a hit but his foot was hurting so bad that he couldn't run and he was out. Beau convinced the Coach that he should put Berto into right field. It was the last of the ninth and Drew still had a no hitter going. The second baseman made an error and the first runner got on and was advanced to second on a fielder's choice.
There was still only one out and the Norfolk clean up hitter was coming to bat. Beau went to Coach Winston and said, "Coach, go tell Drew to only pitch fast balls to this batter. He is always late in his swings."
The Coach went to the mound and indicated to the infielders what was happening. The batter hit the first ball into short right field and Berto made a running catch and threw and perfect strike to Kenny who met the runner coming home because thought it was a sure hit and he was out by a bunch. The score ended at 6-0 and Drew had his no hit game.
When the players got on the bus, they were chanting, "Beau, Beau, he's our man. If he can't do it Berto can. Berto, Berto, he's our man. If he can't do it Drew can. Drew, Drew, he's our man. If he can't do it Kenny can."
The Coach stood up and said, "Guys, you are all wonderful. I'm sorry it has taken me so long to realize it. I'd be better off watching what is going on than charging on like locomotive out of control. You have Beau to thank for that. Beau reminded me while you were in the shower that we need to get someone to help Drew. There is no way he can or should be expected to pitch nine innings every game."
When Beau and Tommy arrived at the house, everyone else was there; Andy, Ted and Grandma Millsap had arrived. We were having a before dinner drink and Beau took immediate charge. "Hey everyone, I want you to meet my other brother, Derek Jeter Tommy Wilson."
"I need to freshen up. Dinner will be served in five minutes.
We were just about finished eating when Beau said, "Excuse me people, I have a meeting I have to go to. Who's driving me?"
Jeff said, "Beau, sit down. Tyler is picking you up; now finish your dinner."
Tyler walked in about five minutes later and said, "Billy went to get Denny. Are you ready to go Beau?"
Beau said, "This is Tyler Knight, the premier craftsman in Fremont. I'll see you later."
The guys left and Mr. Weaver met them at the shops. Billy informed everyone that the wiring upgrade had been complete on the vacant building.
Tyler said, "The passage is almost finished. But we need to know exactly what you want as far as the ceiling and lights."
Beau and Denny led the party into the empty shop and looked around. Beau and Denny conferred. Beau said, "We'd like to put a partition about here and then have you lower the ceiling in the front part and put in recessed lighting. The back section will be used for storage and a holding area. If we give our patrons too many choices, they will be overwhelmed. We'll give them sufficient choices, but not too many."
Beau looked at Mr. Weaver and said, "I think all of the doors should be alarmed. That way anyone who tried to sneak out would set off an alarm. Everyone should enter and exit through the main door."
"Let's go to the other store, so we can tell you exactly what we have in mind." Beau and Denny looked around and Beau said, "Guys, see that office area up there. I think we should keep it and make it so that whoever is up there can look out and see what is going on. Please, can you doctor the steps to make them more attractive?"
"I think the area under the balcony should be enclosed. One half should be made into a break room for the people who work here, and Denny and I can grab a beer to drink with our lunch. The other half should be an open area where any young children can be entertained while their parents shop. Of course, we want the ceiling lowered again, and recessed lighting installed, just like the other building. I would like this shop to be dark antique blue. Denny what do you think for the other store?"
I was thinking that maybe a light yellow would be best so the shop would look light and airy and enhance the look of the used furniture. I agree with Beau that the dark blue color in this side would make the antiques look old and rustic."
Mr. Weaver said, "Guys, the experts have spoken. When you need additional help, get it and we'll gladly pay the standard fare."
Beau said, "Mr. Weaver, thanks for trusting us. We'll make you proud. Tyler and Billy only do first class work. Perhaps you could give them keys so they can have access to the store, even when it is closed."
"Guys, everyone is excited about what is happening. Chip already wants to know if he can come to work here, like you and Denny do. He idolizes the two of you." Mrs. Weaver said.
Beau passed the comment off and said, "Thanks for opening the store sir." He turned to Tyler and Billy and asked, "Is there anything else you two goons need to know?"
Billy said, "Yeah, who won the game today."
Beau said, "It was a boring game. Fremont won 6 – 0."
Beau arrived back at the house just as Alex West and Mr. Whitely arrived.
We gathered in the dining room and Doctor Carpenter asked, "Isn't Beau joining us?"
I went to get Beau and said, "Beau, your presence is requested in the dining room."
He glared at me and said, "You told me to stay out of the construction and financing of the new facility, remember?"

"Beau, get your butt in here, now." Beau came in and sat in the back with Jeff.
Alex started to explain the plan when Mr. Whitely said, "Alex, let Beau explain your excellent plan. His explanation will be more in layman's terms."
Beau started to shake, but Jeff pushed him forward. He walked to the front and said, "For those of you who don't know me, I'm General Beauregard Benson. I have two Dads, a Granddad, a Grandmother and an Uncle and a brother in attendance, so I guess I had better do a good job."
"Mr. Whitely is correct. Mr. West has done a wonderful job designing the facility as requested. Beau explained the layout of the facility and said, I am not going to get into the equipment requirements. I have to leave something for you high priced technicians to decide. However, I think the waiting room and reception area have to be first class. This area here should be like a reading room at a library, with current documents and periodicals. This area should be designed to entertain the children while they are waiting for Doctor Frazier and her associate."
Beau turned to Gwen and said, "Aunt Gwen, I understand that you may have someone in mind to join the clinic."
"Beau, how did you know that? I just found out today that there is a young man interested in joining the clinic, and his wife is an obstetrician and they will be here this weekend to look around. I have already talked to Barry and we're going to wine and dine them." Gwen answered.
Beau thought for a minute and said, "Aunt Gwen, we're good at that. Let us know what we can do. I'll be busy most of the weekend at the Carpenter's. However, I am already planning a party sometime early Sunday afternoon before, Grandma Dora, Aunt Andy, and Uncle Ted will be leaving for Des Moines. I took the liberty of contacting two gerontologists this morning. The first gentleman was getting ready to retire and I invited the second one here to meet everyone this Sunday. He will be arriving about two o'clock. He sounded rather young and is excited about getting into the field."
"We'll have the party at 2:30 on Sunday and it will be a simple barbeque. I hope you can all make it with your families. Just pay for your tickets on the way out so we know how many to prepare for. I have to leave now since my rocket ship is about to blast off for Pluto so my Dads can't spank me."
Beau left and everyone was shaking their heads. I stood up and asked, "Does anyone have any questions: finances are all arranged and Mr. Whitely has already started on the project. The two building on either side of the existing facility have been razed. I understand that the grading will be completed by tomorrow and that the two temporary portables will be in place by the end of next week.
I turned to Andrea and Ted. "Andy and Ted, when do you think you will be coming here?"
Ted said, "We gave our two week notices this morning. We'll probably be living here more than in Des Moines since we have some vacation and we have to have our house ready to live in."
I turned back to the assembled group and said, "Ladies and gentlemen, it is getting late so I suggest that we call it a night and get together sometime next week after the three new possible candidates have visited us. I apologize. I had no idea that Beau was going to call a gerontologist, but I guess he figured no one else had the time."
"Does anyone else have something to ask or say?" I asked.
Dr. Lane spoke up and asked, "Why does everyone think so much of Beau who appears to be about 13 or 14?"
Jeff stood and said, "Dad, I would like to answer Doctor Lane's question. Beau has an IQ of 160 or above. His mind works four times faster than most of us. The amazing thing is he cares more about people and injustices even though he was severely misused. You might want to talk to Doctor Carpenter, to see what his family thinks of Beau."
Grandma Millsap said, "I've only known Beau for two days, now. If someone has done something to hurt somebody wrongfully, he'll take them on. He took down my son who is a Governor, along with a Mayor and Chief of Police before they knew what was happening to them. You know the funny part is that my two teenage grandchildren who just happen to be the Governor's son and daughter think Beau is about the funniest and most wonderful person they have met in a long time."
"There is also another family of twelve in Des Moines that thinks Beau walks on water. I advise all of you to listen when he speaks. I heard him say yesterday that people are far more important than money."
Andy interjected, "Grandma, that's enough. Most of these people already know how special Beau is, and the others will find out soon enough. I move we adjourn and have a drink so we can get to know each other."
We had drinks and visited and it was fun getting to know everyone better. After everyone left, Andy said, "Ted and I will do the cleanup tonight. I hope we can meet Beau's standards."
Jeff and I went upstairs and Beau was sound asleep on our bed. We took our showers and quietly crawled into bed on either side of him. "Goodnight Dad and Jeff."
So much for being asleep.
To be continued...
Editor's Notes:
Warning! The opinions expressed in the following note do not necessarily represent those of the author or any other entity besides myself.
I don't know about anyone else, but I just got the chilliest feeling about Dr. Lane. If she doesn't shape up, I hope they get rid of her. How can anyone judge Beau, or anyone else for that matter, on the basis of their age or apparent age. What a snobby bitch. I find myself taking a dislike to her. Now that I have just done what I accused her of doing, I am going to go sit in the corner and hide my head in shame. I guess I should at least give her a chance. I hope I am wrong about her, but often times, first impressions are accurate. I guess we will find out, won't we. I swear though, if she hurts Beau, mentally of physically, I will personally write a scene where she gets hurt in a similar manner. If I can't use this story to do it, I will write her into one of mine and do it there. The pen is mightier than the sword, or should I say the computer is mightier than the snob. In case you haven't read some of my punishments, in my stories, then I suppose you haven't read any of my stories. Just watch it Doc, You have been warned. I take no prisoners. Of course, there is always the chance that the author will sensor my remarks and you will never know my devilish plans regarding that miscreant. Have you guessed that I don't like Dr. Lane very much at the moment? Well, I can't imagine what in the world would have given you that impression. I am quite willing to forgive her for being an asinine ignoramus. How dare she insult Beau? Okay, I'm finished. She isn't a very nice person. I don't like her. Oops. I didn't shut up yet, did I? It's a good thing I don't let my opinions influence what I say or write, otherwise I might start spouting off about what a creep that jerk wad is. Of course I am nothing if not polite, so I will simply keep my opinions to myself and never even let on that I can't stand that smug over bearing snot.
Darryl AKA The Radio Rancher
Posted: 11/16/07