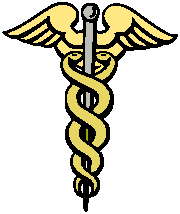 The Doctor Gets a Visitor IV
by: E Walk
(Copyright 2007 by the Author)
Editor Radio Rancher
The author retains all rights. No reproductions are allowed without the author's consent. Comments are appreciated at...




Chapter 12
The Candidates Arrive
The next morning, Jeff and I were awakened by a voice that didn't usually wake us. "Dad, Jeff, come down and put Beau on cruise control or something. It's like he has been drinking high octane gasoline."
"Tommy, what's Beau doing that's so bad?" Jeff asked.
"He keeps telling us to do this or do that, and before we finish one job, he has another for us to do. Take him out and give him a whipping or one of us is going to strangle him." Tommy said.
I got out of bed and put on some sweat pants and went downstairs. "Beau, what's going on here? Why are you acting like a wild man?"
"Dad, I just want everything to be perfect so the Lords will accept your offer if we like them." Beau said.
"Beau, stop right there. If they don't like the way we are, then we don't want them here. Just let everything happen naturally, with no artificial activities. Do you understand me? Now go take a shower. You smell."
Tommy fixed breakfast while everyone got ready for the day. We left with the understanding that Jeff would bring Beau home at lunch time. Beau was at the house and had everything ready when I arrived with the Lords. We had just got them settled when everyone started to arrive. Jeff sent the young people to the kitchen. Beau chased everyone under the age of twelve downstairs with a tray of crackers, cheese and summer sausage. Danny brought a tray for the adults.
At precisely 5:30, everyone was ushered to the table. Danny and Brad West started serving the soup and Dylan was responsible for the wine. When everyone was finished with the soup, the guys brought the salad and the rolls and quickly found the chicken breasts stuffed with crabmeat on wild rice with sauce and peas and carrots at their places.
After dinner, the guys cleared the table and Beau said, "Dessert will be served after Mr. West shows us the revised plans for the new facility."
Everyone helped clear the space so Alex West could make his presentation. He had included almost everything that Beau had suggested. Beau asked, "How long do you think it would take to construct the facility without disrupting the practice?"
"If we get someone started right now, it could probably be completed in three months, but I'm not sure about not disrupting the practice." Alex answered.
Beau said, "If we put two trailers in this area, the practice could continue with only a minimum amount of interruption while the first wings were being built. Doctor Tillison and Doctor Frazier still have their own facilities so there is no hurry for the Pediatric and Obstetric wings. Dad J. and Granddad can wait to start their practices until the facility is completed."
Beau asked, "Mr. West, what is your best estimate how much this facility would cost, and I want it to be first class, absolutely no short cuts?"
I would guess the building alone would run in the neighborhood of $1,200,000." Alex answered.
"So, how fast can this happen?" Beau asked.
"Beau, I don't get into that aspect. Why don't I have Mr. Whitely contact you and Doctor Wilson tomorrow with an estimate?"
Beau looked around and asked, "Are there any other questions? The financing is already taken care of. I will charge only a 25% interest rate. The loan is to be repaid in two years. Mr. West, you did a wonderful job. I can hardly wait to have my next examination in the new facility. Just make sure there ain't any gaming facilities in the staff lounge area or Mr. Lasher will never get any work done."
Lash laughed and said, "That's a good idea Beau, or you would be spending all of your free time there."
"That does it Mr. Lasher. I have an article I'm going to release about you scaring the goats and chickens. It must be getting costly having to buy milk and eggs." Beau laughed as did everyone else.
"Anybody else have something nasty to say." Beau asked. "If not, everyone adjourn to the living room and I'll get my friends to serve dessert and coffee or tea and wine."
Everyone was eating their dessert when Mrs. T. said, "Beau, I understand that Mr. Everett got you a bunch of good information.
"How did you know that?" Beau asked.
"A second copy of the faxes was in the machine when I got home from class yesterday. So have you talked to the Governor yet?" Mrs. T. asked.
Jeff and I started to laugh. Jeff said, "Not only has he talked to the Governor, and demanded $75,000.00 in damages for Lance Elliott, but it is to be presented at your board meeting in Des Moines next Wednesday."
Doctor Andrea Lord asked, "Are you talking about my uncle Jake Millsap the Governor of Iowa?"
"Yes, and he sounds like a real creep." Beau answered.
Andy said, "Ted. Tell them what happened at our wedding reception."
Ted Lord said, "We had just finished dinner and were standing around, when Uncle Jake came up to me and asked me to join him in an out of the way area. We were standing there and he put his arms around me and started to feel my pelvic region and said, 'I'm sure that I can make you feel better than Andy can.'"
"I turned around and felt his penis and said, 'Sir, I don't think so. You only want a fast release. With a little organ like yours, you probably wouldn't last thirty seconds. I squeezed his testicles so hard that he still isn't talking to me.'"
Mrs. T. asked, "Andrea, is your grandmother's name Dora?"
"Yes ma'am. How did you know?" Andrea asked.
"Honey, I've known your Grandmother for years. Do you think she would still be up?" Mrs. T. asked.
Andrea looked at the clock and said, "I'm sure that she is still puttering around. She's a night person. Just don't call her early in the morning."
"Beau, please get me the phone and let's call Mrs. Millsap." Mrs. T. said.
Beau handed her the phone and she turned the speaker on so everyone could hear the conversation. She dialed and when Mrs. Millsap answered, Mrs. T. said, "Hello Dora, this Aggie Tillison. I have been talking to your lovely granddaughter Andrea and her handsome husband, Ted. They say your son, the Governor, has problems with his hormones."
Mrs. Millsap asked, "Oh no, what has he done now? Was he playing cowboy, trucker or utility worker?"
"He was dressed in his cowboy outfit for this fiasco but his bottom is in a sling because my grandson has demanded $75,000.00 in damages for the violated young man. It seems he was trying to put the make on a young man and the young man slugged him and took out one of the Governor's teeth. The young man was put in jail so that the Governor wouldn't be exposed."
"That punk, he told me that he had to have it pulled because it was decayed so I would help cover the cost of a bridge. If it weren't for his lovely wife and children, I would disinherit him tomorrow." Mrs. Millsap said.
"Dora, we're going to be in Des Moines next Wednesday afternoon for a Board meeting. Perhaps we could get together for an early dinner before we head back. I think you already know the Robinsons and the Morrisons. How old are your grandchildren?" Mrs. T. asked.
The granddaughter is 16 and the grandson is 13." she answered.
Beau piped up. "We'll get Lyn to go with us, she is also 16 and then we'll take Robbie and Pauli so that the 13 year olds will be in control."
Mrs. T. said, "Dora, that was my rotten 13 year old grandson, so just ignore him. I'll call you later with the details. Good night."
Mrs. T. hung up and said, "People, I had better go home. I have to get ready for class tomorrow. Alex, you did a wonderful job and I think you should arrange to get together with Mr. Whitely as soon as possible. Both the adjacent properties will be vacant by next Monday."
Everyone started to leave and as Alex was leaving, he said, "Jack, I'll call you as soon as I talk to Mr. Whitely."
Beau and Jeff were saying good night to everyone and Andrea asked. "Is it always this wild around here?"
I laughed and said, "This was mild compared to sometimes. One thing for sure is that it is never very dull for long."
Beau came back and said, "We'll be going for a run in the morning, since it is supposed to be nice if you want to join us. Breakfast will be at 7:15. I'll see everyone in the morning." Beau and Danny left.
The Lord's retired and Jeff and I locked up. We took our shower and had just gotten into bed when there was a knock. Jeff said, "Come in Beau."
"Thanks." Beau said, as he plopped down on the bed. "I just wanted to tell you that I really like the Lords and I may not have another chance before they leave, since I will be babysitting all weekend. Dad, what are you going to do about the new facility?"
"Beau, I'm going to go ahead with it. I have already talked to the bank have the approval for a loan up to $1.5 million and don't give me any guff about borrowing it from the bank. Hank agrees that it is a good investment especially if we make it the first class facility like you want. A lot depends on what the Lords decide this weekend."
"Dad!" Beau started to say.
I interrupted and said, "Beau, this is my problem, not yours. You have provided a valuable input, now please, just let me handle it from here. After all, I had eighteen years of making decisions for myself, so I'm sure that I won't let you down. You just need to be a teenager and interact with your peers for a change, instead of worrying about everyone. Jeff already worries enough for all of us."
Beau went and held Jeff and pretended to sob, "I think we have been told to mind our own business for a change. Daddy doesn't love us anymore."
I went to grab him but he darted away and stopped at the door and said, "Okay, you arrange the financing and manage the construction and Jeff and I will worry about everything else." He stuck out his tongue and disappeared.
Jeff put his arms around and started to manipulate my penis. I warned, "You're playing with fire."
"Guess I'll just have to see how fast I can put the fire out." He moved into position and began the suctioning treatment. The feelings were intense and he consumed everything that I had to offer. I tried to reciprocate but he said, "Your turn tomorrow."
To be continued...
Editor's Notes:
Oh my goodness, what an action packed story this is.
Darryl AKA The Radio Rancher
Posted: 11/02/07