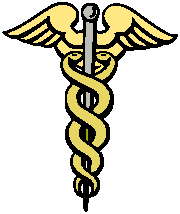 The Doctor Gets a Visitor IV
by: E Walk
(Copyright 2007 by the Author)
Editor Radio Rancher
The author retains all rights. No reproductions are allowed without the author's consent. Comments are appreciated at...




Chapter 3
The Axe Falls
On Friday morning, the Des Moines people were out running five miles and Jason had us running three miles in Fremont.
Beau fixed breakfast for the Des Moines crowd, while Jeff fixed our breakfast.
In Fremont, we all left for the day. In Des Moines, Beau, Dylan and Carole Anne were dressed in the best they had with them. The guys were wearing their turtle necks and blazer. Carole Anne also had on a turtle neck with a pant suit.
During the first meeting, the three young people charmed the production workers. When Beau announced, "I guess you don't recognize who we are. We are the same three punk kids that visited with you yesterday. We want to thank you for talking to us, and we hope that you will find things much better when you return to work on Monday. There will be a lot of new people around, and make sure that you tell them what you think."
At the second meeting, Dylan lit into the administrative and management staffs. "You are a group of lazy people that haven't been earning your money. Starting on Monday morning, you all will be required to punch in and out on the time clock. There will be no more gold mining on company time. If you are absent without sufficient reason, your salary will reflect the time that you are not here."
Beau stood and said, "Everyone will be receiving an envelope when you leave. If you received a pink slip, that means your services are no longer required at this company. Some of you will even receive a statement of funds that need to be returned because of your frivolous activities. If the funds are not repaid, then legal action will be taken to recover the funds."
"Some of you will be receiving yellow slips. These mean that you are on probation, and your actions are being carefully monitored. For those of you who don't receive a slip, it only means that your activities are being monitored."
Dylan came back to the podium and said, "Thank you for coming and anyone who doesn't pick up their envelope will be automatically terminated."
The third meeting was probably the most brutal. Carole Anne and Beau berated the housekeeping and janitorial staffs for the state of the facilities. Dylan took over and said, "You people have two weeks to get these facilities looking like an inviting place to work."
"The public areas and restrooms will all look as if they were never used and sparkle so people aren't afraid of contracting weird diseases. If everything isn't fixed in two weeks, you all will be on the streets looking for new jobs and we'll contract the work out, or hire people who can get the work done. Are there any questions? Seeing none, thank you for coming. We will be back to check on your progress in two weeks."
They returned to the executive offices and had lunch. Mrs. T. said, "Why don't you three young people head back to Fremont, so Beau doesn't have a stroke. Mrs. Morrison, Mrs. Chandler and I will go through the personnel files and pull the most promising for everyone to review on Sunday. The Morrisons will stay at my house. Beau, Mrs. Chandler can stay at D. Dad's house in the bedroom downstairs and the Robinson's can stay with the Smiths. I'll treat everyone to brunch on Sunday and then we can get the Board together and go over the files and see what happens from there."
Mrs. Morrison said, "I'm so proud of what you young people have done in the last three days. You weren't intimidated by these people you let everyone know that this place is going to shape up or else. I can't even imagine how much you have lowered the payroll by getting rid of all the dead wood."
There was a knock on the door. "Come in." called Mrs. Morrison.
"Hi Miss Jenson, thanks for coming." Mrs. Morrison said, as the young lady handed her three envelopes. Miss Jenson left and Mrs. Morrison said, "Okay, from today on, Mr. Dylan, you have to pay your own college and living expenses. You will just have to learn to manage your own money now. This is your check for the first month of being the CEO. I hope you can handle your money better than your Father and Grandfather have."
Dylan looked at the check and started to collapse. Beau grabbed him and said, "Ain't you ever seen a $2.00 before?"
Dylan started to laugh, "You missed a few zeroes. I think maybe you better get some more schooling."
Mrs. Morrison said, "Miss Gordon and Mr. Benson, here are your checks for being such excellent consultants."
Beau stuck his envelope in his pocket without opening it, but Carole opened hers and said, "Ma'am, I didn't do anything to earn this. I was having fun being with my friends. What we did was all Beau's idea, and Dylan ran with it and carried it through to fruition. I can't take this."
Beau said, "Take it. Anyone who can pretend to be Tootsie Smackers deserves a $20.00 tip."
"Oh yeah, so what did you get, C. C. C.?" Carole Anne challenged.
Beau opened his envelope and said, "See, I got two dollars and fifty cents." Beau looked at the check again and went down in a heap.
Dylan picked Beau up and asked, "Brother, are you okay?"
"No Land, I want to go home. I can't take any more of these jokes. No one gets $2500.00 for doing nothing." Beau said.
Mrs. Chandler said, "Beau, the company policies say that a consultant will receive a fee of $1000.00 per day. We rounded your and Carole Anne's check up because you did such an excellent job. We sure don't want the Boy CEO treating you like paupers."
Everyone started to laugh. Beau said, "Come on Boy CEO and Tootsie, we need to get going if I'm going to get home in time for my sitting job."
"I guess we'll see you lovely ladies tomorrow." Beau kissed the three ladies and the young people stopped and picked up their gear and left for Fremont.
The three young people were making plans for meeting with the Board of Directors on Sunday. They stopped at Gigi's and when they went in, all three of them were surrounded.
Chip, Trey and Ranger monopolized Beau. Danny cornered Dylan and Melanie and Melody hugged C.A. Spencer said, "I'm glad you butterflies are back. It hasn't been the same since you've been gone."
Beau went and talked to Gigi and Denny. By the time I got to Gigi's, our guys were the only ones left. Beau hugged Gigi and Spencer and we took off. Tommy and Jeff had fixed dinner and Beau had everyone's attention telling everything that had happened. He finished eating and said, "Oh, by the way, we are having a house guest tomorrow night. Mrs. Chandler, Dylan's secretary will be spending Saturday with us. On Sunday, we are going to be going to the club for brunch and then there will be a Board of Directors meeting after brunch."
The guys did the dishes and Beau handed me his envelope, "Dad, please put this in the safe."
Tommy left with Beau, and Jeff dropped Danny off. The Edmond twins called and asked if Jason and Davey could spend the night with them. Jeff delivered the guys after the arrangements were made.
Jeff and I sat and cuddled and he led me to our bedroom and said, "Dad, please make love to me. This may be the last chance we get for a while."
I prepared him and when I entered he gasped but kept pulling me in deeper. When I had fully penetrated him, I held still. When he was ready, he started to move. It wasn't long before we lost control. We lay there and basked in our love for each other.
Finally we got up and took a shower and put on sweat suits and socks and went downstairs to wait on the guys. Danny was the first to arrive, and he was wound up. He had made $40.00 and the people wanted him again tomorrow night. He was lying against me when Beau came in.
Beau gave Jeff and me a hug and a kiss and said, "I'm going to take a shower and go to bed."
Beau and Danny both disappeared into the study. Jeff and I decided to go to bed and let Tommy lock up when he came in.
To be continued...
Editor's Notes:
I have to wonder what will happen in that meeting?
Darryl AKA The Radio Rancher
Posted: 10/19/07