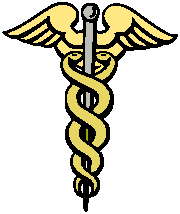 The Doctor Gets a Visitor IV
by: E Walk
(Copyright 2007 by the Author)
Editor Radio Rancher
The author retains all rights. No reproductions are allowed without the author's consent. Comments are appreciated at...




Chapter 38
First, Next, Later
Monday turned out to be a normal morning. Beau, Jeff, and Dale went running. Tommy and Mrs. Wanamaker fixed breakfast. Everyone was assembled when the runners returned. Even though they hadn't showered, Mrs. Wanamaker made them sit down and eat and then while they got cleaned up, the rest of us cleaned up the breakfast things.
Anita was picking Mrs. Wanamaker up and she was going to look in all three garages to see if she could find some things she wanted in her bedroom. They didn't go far, and they started in my garage. Mrs. W. said, "That set looks like something that was in my grandparents' house. It would be a real conversation piece."
Anita said, "Yes and look over there. There are two chairs that look very comfortable. The one is a rocker and the other is an early recliner that has a foot rest."
"Let's stop by Gigi's house and talk to Beau, before we go shopping for the rest of the things." Anita said.
Anita knew the drill and took off her shoes when she walked in. Mrs. W. did the same when she saw the shoes lined up. Anita said, "Beau honey."
"Yes, Mrs. Thompson, you must want something." Beau said.
"Mrs. Wanamaker was wondering if she could take some of the furniture from Doctor Wilson's garage and use it in her room at Doctor Crane's house." Anita said.
"Hey, I'll arrange to have everything delivered. We just need to mark everything with a blue dot. Grandmama, it will cost you $10.00 an hour for each of the people who help you move. We will have it delivered no later than tomorrow night. There will be no cost other than labor. Of course you do realize that I get 1% of all your goods we sell at the shop, right. I'll make up a contract and we'll sign it tonight."
"Hey guys, it's time to go to the library for story time. This is the last week for a while. You don't want to miss the party. The five year olds and the teenagers jumped on their bicycles and away they went with Ranger in tow. The two ladies were watching and just shaking their heads.
Anita took Mrs. W. into the sewing room. Gigi looked up and said, "Hi Hilda, are you overwhelmed with the boys yet? I thought I was getting old and then I had these young people thrown into my lap. I swear I'm getting younger by the day. My three guys won't permit me to do anything other than my personal laundry."
"Would you like to go shopping with us?" Anita asked.
"I would love to go, but I have seven weddings to get ready for thanks to Jeff, Spencer and Beau, and that doesn't include all of the drapes and slip covers. I'm so backed up that they may have to put my sewing machine in my casket."
Anita said, "Gigi, we'll leave you alone and go get the new Father and Doctor Crane's house squared away. The guys and gals are going to miss coming here for the home work clubs."
"Anita, Spencer has already figured out that everyone should be here at 9:00 each morning for the yard company, so I'm sure some or all of them will be around all day especially Chip, Trey and Ranger, except when Beau has them swimming at his house."
Anita said, "Gigi, we're going to take off. Beau has given us a humongous task. He knows what he wants to happen, but he isn't about to interfere."
When everyone started to arrive at the house, Mrs. Wanamaker had fixed one of her pot roast dinners. When we were eating she announced, "I have decided to move here to take care of my two grandsons. Beau, can you arrange to have my new furniture moved into my room. Then you can get my furniture from Peru, so you can get the most bang for my buck."
Beau didn't even stop to think. "Sounds good to me. I'll write the contract later. Tommy, how did the game go today?" Beau asked.
"We lost 1-0. It was scoreless until the 13th inning and we ran out of pitchers. The Coach put Peter in to pitch. Peter was so shook he walked four straight batters." Tommy answered.
Beau said, "Poor Peter, he hasn't pitched in a game this year. He has the potential, but he may be turned off for life now. I feel like yelling at Coach Winston again."
"Beau, please don't. Coach Winston told us he made a stupid decision and Peter seemed to accept it. Peter is really a neat guy."
Beau got up from the table and made a phone call. "Is Peter there? This is Beau Benson; may I speak to him please? … Hey Pete, how are you doing? I understand the Coach threw a curve ball at you today. … I'll tell you what stud, you me and Berto will get ready to take the Coach's underwear off of him next year. …Okay, talk to you later, dude."
Beau came back and sat down. The phone rang and Beau said, "Tommy and I are not baby-sitting this weekend."
Jeff answered the phone. "Hey Ethan, what do you need? … Okay, I'll put Beau on."
"Hey Ethan, what's happening? … Okay, let me talk to your Dad. … Hi Mr. Matthews, what can I do for you? … The guys want to get rid of the things you gave them? … May I make a suggestion? Have the guys make three piles – to go now, next, and later. That way they won't get carried away and they have the opportunity to change their minds. Please don't let them get rid of any books. … Okay, talk to you later."
"Hi Elliott, how are you doing? … I'll tell you what. If you help you Daddy and Mother, then you can come to my new house and swim next Monday. … Okay Elliot, bye." Beau said as he hung up.
Beau dialed another number, "Hey Tyler, can we borrow you and your truck tonight? It won't take long. I'll get us some help. … Cool, see you in 30 minutes."
Tommy said, "I'm meeting Kenny and Drew. They asked me to help them with a project."
Beau dialed another number, "Hey Berto, want to make a couple of bucks? You get your friend Jonathan here and you can each make a fast $20.00. You want us to pick you up? … Okay, see you in 30 minutes."
"Come on Grandmama, we need to mark everything. The rest of you do the dishes." Beau ordered, as he and Mrs. W. went into the garage. Kevin and Tyler arrived closely followed by Berto and Jonathan.
"Okay guys, we need to take these things with the blue stickers to Doctor Crane's house, so that Grandmama W. can have a room of luxury." The guys loaded the items. Mrs. Wanamaker drove Beau, Berto, and Jonathan.
The guys put the furniture and things into place and polished everything to a nice shine. Beau went to the garage and found a couple of more items and when he placed them, he asked, "Grandmama, do you think you could live here after we get you some drapes and blinds?"
"Yep." she answered.
Beau said, "Good, I'll get the wheels in motion to get your furniture brought here and you can put your house on the block."
Beau paid Tyler, Kevin, Berto and Jonathan each $20.00 for an hour and a half of work. They arrived back at the house and everyone came in.
Tyler said, "Beau and Jeff, we are out of commission for now, at night. We start our classes tomorrow night. I am so scared; I feel like I have to go to the bathroom all the time."
"Now you know what I feel like. I haven't been to school for two years. Jonathan and Berto will probably be promenading me around school saying, 'Look at this freak that we found.' I am doomed to a life of ridicule."
Tyler and Kevin started to laugh and then said goodnight. Jeff took Berto and Jonathan home.
Beau was sitting at the table working, when Tommy came in, "I swear Drew and Kenny are worse than Beau. They are trying to con me into working with them this summer. I don't want to be a construction worker and I sure don't want to be a lifeguard all summer. Dad, can I get a job at your office?"
"Don't talk to me. Talk to Lash." I laughed. "I'll set up an interview appointment for you, at 2:00 tomorrow."
"Thanks Dad, I really mean it." Tommy said.
Ben and Josh arrived with Mrs. T. Josh asked, "Is Beau here?"
Beau heard them and came in and said, "Nope, Mr. Benson, he left for Australian this morning."
"Good, when he gets back, give him this key to the house. It's ready for you and your guys to clean tomorrow. They will be bringing the things from storage on Wednesday, so you need to be there to make sure they put the things where you and Jason want them. I have appointments all day and Ben can't be there until after lunch." Josh said.
Carole Anne and Dylan had come in and were listening. Dylan said, "I guess it's up to you, big boy, because your Granddad has a board meeting in Des Moines that afternoon. That's why we stopped by, to tell everyone. We just got back from Des Moines and we have some important things we need to decide."
Beau said, "I wondered where you were. I figured you were either in Des Moines or Colorado. How are your Grandparents, Aunt Nan and everyone?"

Dylan laughed, "Everyone was fine. They all asked when you would be coming back to Des Moines. I guess it won't be this trip."
Carole Anne said, "Beau, we're going to the Dude Ranch the second full week in June. We'd like to have you and one of your friends come too. We want to take Spencer and one of his friends and Chipper and Trey and Ranger of course."
"Tommy, how long are our friends from Peoria planning to stay?" Beau asked.
"They want to go back on June 9th. They don't want to be gone more than two weeks." Tommy answered. "I'll drive them home that Friday and Saturday and fly back here on Sunday morning."
Beau turned to Josh and asked, "Dad, is it okay if I go see what trouble I can get into at the Dude Ranch?"
Josh said, "Why not? Ben and I will probably be on nerve medication by then."
Beau glared at his new Dad, but turned and said, "C. A., I'll decide who I am going to take later."
Mitch and Barbee walked in. "Hey Beau, we just stopped by to tell you that Aunt Rea would be staying at our house."
Beau asked, "By our house are we talking about your parents' house or have you two started shacking up?"
Mitch dove for Beau who jumped behind Mrs. T. and said, "Grams protect me."
Barbee said, "No, we are not shacking up. I'm staying with Bethanne and working at the club."
"So, you're dating your boss. That must be interesting. I think I'd better go to bed before I get in anymore trouble. Jeff honey, you'd better introduce everyone while Dad and I get everyone a beer or whatever. Come on Doctor Dad." Beau said.
Everyone finally left, and Mrs. Wanamaker said, "I can't believe this house. More people come and go from here than most churches. Jeff, are all of these people going to Washington?"
"Everyone that has been here tonight except for Kevin, Tyler, Berto and Jonathan. I don't know if Jonathan and Berto are singers." Jeff answered.
They are both in choir at school." Tommy said.
Beau asked, "How are we all going to get to Washington and where are we staying?"
"Beau, I'm working on that with one of the President's aides. It looks like we will have a chartered jet to take us there, and we'll probably stay at Andrews Air Force Base. The aides are making the final arrangements and I should know next week." Jeff answered.
"Okay, when are we going to practice, or are you going to throw Spencer and me to the wolves again?"
"Beau, it is really going to be hard to get everyone together at one time. I'll just have to do the best I can do." Jeff said.
Beau started to clean up and take the debris away and put the glasses in the dishwasher and started it. He came back in and asked, "Father, are we going for short, medium or long run tomorrow?"
Dale looked at him and said, "Beau, since I think tomorrow is going to be a busy day for all of us, why don't we do a short run in the morning?"
"Okay everyone, you heard the good Father so anyone who wants to join us for a leisurely two mile run, be in the kitchen at 6:15." Beau said as he went up the stairs.
Everyone followed Beau's lead and disappeared.
To be continued...
Editor's Notes:
This was a good chapter. I liked all the interplay.
If you didn't know better, you would think I had run out of witty things to say at the end of each chapter, but hey they don't call me a smart Alec for nothing, my friends. Actually there is another word that starts with "A" that might be substituted in place of "Alec." but we are, after all in polite company.
Darryl AKA The Radio Rancher.
Posted: 12/21/07