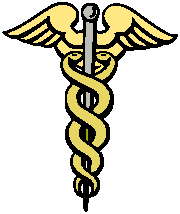 The Doctor Gets a Visitor IV
by: E Walk
(Copyright 2007 by the Author)
Editor Radio Rancher
The author retains all rights. No reproductions are allowed without the author's consent. Comments are appreciated at...




Chapter 31
Mince Meat
Saturday morning we were awakened by a strange voice, "Doctor Dad, Jeff, Beau is having a seizure on the kitchen floor and is rolling around out of control."
I jumped out of bed as did Jeff. We never even thought about being naked. Jared held his hand to his head and said, "I think I am going to have a seizure. I have just seen two Greek Gods that could do major damage." He dashed out of the room.
Jeff looked at me. "I think that we've been had again. I have got to think of a way to get even."
We showered and dressed and went downstairs and were having juice and coffee, when we were joined by Les and Dale. "So who was having a seizure when you guys were awakened?" Jeff asked.
Dale laughed and said, "Tommy was having a seizure. The two guys were leading him around with a leash on his most private parts."
"Yeah and wait until I get them. They are going to be mince meat." Tommy said.
Jenny came into the kitchen and asked, "Who are you going to make mince meat of?"
Tommy said, "Your brother and Beau, and don't ask why."
Beau and Jared started serving breakfast. Beau was just about to sit down when the phone rang. Beau answered, "Good morning, this is the Wilson residence, Beau speaking. … Oh hi sir, thank you very much. … Sir, neither Spence nor I had any advanced warning of what was going to happen. … Sir, I'll put Jeff on the phone. He's sitting right here. … Nice talking to you sir."
Beau handed Jeff the phone and said, "The President wants to speak to you."
"Which President?" Jeff asked.
"THE PRESIDENT." Beau said nonchalantly.
"This is Jeff. … Oh good morning Mister President. … Yes, thank you. I am proud of all of the participants. … We do have a lot of talented people here in Fremont. … You would like us to do what sir? … When would you want us to do this? … On July 3rd at the Kennedy Center … Sir, I'll have to check with everyone to see who would be available. May I let you know Monday morning, that way I will have two days to check with everyone?" Jeff wrote down some information. "Thanks for calling sir; I'll talk to you Monday."
"Beau, how come you didn't say it was the President of the United States?" Jeff questioned.
"Jeff, I did say THE PRESIDENT. Now what did he want?" Beau asked.
"He wants us to do a show at the Kennedy Center on July 3rd. He specifically requested that you, Spencer, Tommy, Drew, Dina, Jason and the five year olds be there." Jeff said.
"Gee Jeff; I am already booked for the last week of June and the first week of July. I promised Doctor Crane that I would paint his house then." Beau said, as he started to clear the table.
All of a sudden Jeff said, "Wait a minute, his house is brick."
"Yeh and that's why it's going to take so long, especially since he wants it painted black and white to look like a zebra, Beau pouted.
Everyone was laughing and Jenny said, "This is all a charade isn't it?"
Jeff said, "Everything I said about The President is true. I, like you, am stunned and find it unbelievable that this is happening."
Chris came in and that was a signal for Beau and Jared. "Okay, who's taking us?" Beau asked.
Jeff said, "I'll take you guys, and I can talk to the guys all at one time. Who is taking the other three?"
They left and Jason and Davey came in and asked, "Dad, can you take us to Gigi's? Spencer has some lawns we need to mow."
We were getting ready to leave when Dana came in. "Hi Uncle Jack, we're going to take Jenny to Omaha. Lori and Candy will be with us. We won't be back until about four. Bye."
Tommy said, "I have to go Dad, we're meeting at Doctor Crane's to take up his carpet and paint."
I delivered Jason and Davey and was surprised to see all of the homework clubs there plus Trey, Chip and Ranger.
Spencer divided them into two teams and away they went. I stopped in to visit with Gigi.
"Jack, I feel like I have been deserted. Everyone is working." Gigi complained.
"Gigi, I know the feeling. Jason is with Spencer, Beau is washing windows, Tommy is tearing out carpet and Jeff is organizing another show. Maybe you and I could go get drunk." I laughed.
"That's okay; I'll fix my guys a nice meal since they're all gone and can't yell at me." Gigi smiled.
I got home and Les and Dale were leaving. "We're going to check and see what's happening at the house and see if we can help." Les said.
Jeff came in shaking his head, "Dad, Beau has those guys so organized. When I left he was up on a ladder washing the outside of the attic windows and Jared was holding the ladder for him. I guess you need to stay here while I go get something for dinner. I'll be back shortly."
Jeff went and got some groceries and some snack food for Tommy's party that Beau had arranged.
Les and Dale came in looking a little stunned. "There are people everywhere in my house. The ceilings have all been painted. There is tape around all of the woodwork and the carpet is nearly all gone. Tyler said the house would be finished as far as they can go by 3:00. How much is this going to set me back?" Les asked.
Jeff said, "I guess that's between you and Grams. I have no idea, but you can be sure that you're getting the best for your money."
At 11:30 Beau called, "Help, we need to be picked up, so we can eat before we go to the next job."
Jeff and I went to get the guys. Dale and Les were fixing them sandwiches. All six guys ate and thanked us for the food and went to the bathroom. Beau came in and asked, "Who's taking us to the Antique Shoppe?"
Les and Dale volunteered to take the guys and they left in two cars. They had just left when Jason came in and handed me an envelope. "Dad, put this in the safe with my other money, please. I have already eaten. May I spend the night at Larry and Lenny's? Their parents are going to take us to a movie?"
"Jason, slow down. You may go, but you need to pay your own way." I admonished him.
"Dad, I know. I still have more than enough money upstairs." He left and got cleaned up. "Davey's Dad and Mother are dropping us off." He left with his suitcase.
Jeff and I went to collect the laundry and started the wash machine.
At the store, Les and Dale were helping the guys move furniture through the new passageway. Denny was making groupings of old quality furniture. Mrs. Cooper had just given the guys a snack when a lady came in. "Hi, I am Mrs. Hightower; I understand that there is a Mr. Benson here who can help me. I'm looking for some nice furniture. Our son moved into a small apartment and we gave him our dining room, living room furniture and a bedroom of furniture and I need to replace them."
Beau went to the lady, "Ma'am, are you looking for antiques or good quality used older furniture?"
"Young man, why would I replace older furniture with other older furniture? I am looking for quality antiques. Now, may I talk to Mr. Benson please?"
"Ma'am, I am Beau Benson. I'll try to help you, but it sounds like you have already decided what you want. Now if you will follow me, I'll show you what we have. We have some wonderful furniture."
Beau showed her around. Before she knew what had happened, he sold her a dining room set and a complete living room full of furniture. "Mrs. Hightower, we have some wonderful pieces coming in this next week. Would it be possible for you to stop back say next Saturday about 1:00 and I will make sure that I am here?"
The woman agreed and Beau led her to the Coopers and said, "Ma'am, I'll turn you over to the owners. You can pay them and they will make arrangements for the delivery. Thank you for stopping in Mrs. Hightower. I will see you next Saturday about 1:00."
The guys had just about finished moving all of the furniture they could, when a high school student came with his parents. Beau saw him and yelled. "Hey Darren, did you bring your brother and sister? How come they got all of the good looks? What happened to you?"
Beau walked over to them and Darren introduced Beau to his parents. "Beau, I didn't know that you worked here. I need some good used furniture to take to school with me. I'm moving to Lincoln. I have a job there and I'm going to take two classes at UNL this summer." Darren said.
"Let me get Denny for you. That is his area of expertise, not mine." Beau said as he got Denny.
Denny already knew the Justices and by the time they left, Denny had sold them four rooms of furniture. He turned them over to the Coopers for the payment and delivery arrangements.
At four o'clock, Beau went to the Coopers and said, "We're going to leave now. We can't do much more. Hopefully the guys can work around the rest."
"Just a minute, Beau." Mr. Cooper said. "Here is your commission check and Denny, here's yours. Beau, I wrote one check for $240 since there were eight of you working and you worked 3 hours. You are responsible to make sure everyone gets their money."
"Yes sir. Guys, I'll get the check cashed and pay you tomorrow at the swim party since we all have sitting jobs tonight."
"Father W., you take Denny Danny and Mickey home. Doctor C., if you will stop by the bank, I'll get the check cashed, since the drive thru window is open until 5:00. Talk to you tomorrow, Mr. and Mrs. Cooper." Beau said as everyone went to their assigned cars.
When the guys got home, Beau gave Jared, Les and Dale each $30.00 and said "Dad, put these you know where, please." as he handed me two envelopes.
Jared asked, "So how much was your commission check?"
Beau frowned, "Only a measly $75.00. I'm probably going to wind up in the poor house."
"Let's see, so far today you've already earned $130.00 and you aren't even done yet. I figure $75.00 for flirting with a lady is pretty good pay." Jared laughed.
"Come on Punk; let's get cleaned up, so we can help with dinner." Beau said as he disappeared.
"I think whoever said today's youth are lazy must never have been to Fremont. The guys have been working all day and I can't believe how hard they worked and none of them complained." Dale said.
"I'm going to get changed. I feel a little grungy." Les said.
"How about a lot grungy?" Dale laughed.
Tommy came in and announced, "Doctor C. and Father W., your house is ready as far as we can take it. All you need now is some carpet and appliances. I am going to take a shower."
"Tommy, you need to either use my shower or the hall shower, since Doctor Crane was about to shower. I think Beau and Jared are in my shower." I advised him.
"Good, I'll drown them for what they did to me this morning." Tommy giggled.
Everyone left except for Jeff and me. Jenny came in laughing, "That was really fun. We did a lot of shopping and trying things on, but no one was in the mood to buy anything. Can I help with dinner or anything?"
"Why don't you set the table for ten? The guys are all getting cleaned up. They should be down shortly." Jeff said.
"Dad, you'd better make sure that we have enough ice for tonight. I have a feeling it might be like a zoo around here tonight." Jeff said.
Jared came in, "Doctor Wilson, go take care of your son. He's terrorizing Beau and me. He said he was going to do the same thing to us that we did to him, except he couldn't find them. I swear he's jealous of our bodies."
Beau was standing there laughing, "Dad, Jared has got a more vivid imagination than me. He's teaching me all sorts of things."
Jared sat down, "I have to teach him all the good things since he already knows all of the bad things."
"Okay Jeff, what do we need to do for dinner?" Beau asked.
"Beau, everything is ready or will be at the appropriate time. Thanks anyway." Jeff said.
"Okay, we'll get things ready for Tommy's party. We have some ground up Viagra to put in the punch." Beau said.
"Yeah, if they're all like Tommy, they need all of the help they can get." Jared laughed.
"Dad, lock these guys away. They are hurting my sensitivities." Tommy complained.
"Gee, I didn't know that you had any of them things left. They must be really outdated by now." Beau said.
Les, Dale and Jenny were standing there laughing. Beau went to Tommy. "Gottcha bro, love you." He hugged Tommy and gave him a kiss.
"Come on you two 16 year olds; let's get things organized for you your party." Beau had everyone working. "Dad, you did order the pizzas and wings for 14 people right?"
"Yes Beau, they are to be delivered at 9:30." I assured him.
Andy and Ted arrived and Andy said, "Guys, thanks for inviting us. We're exhausted trying to figure out where to put all of our things."
Beau said. "If you have some extra things, I can look at them and see if we can sell them on a commission basis at the store."
The guys helped Jeff serve dinner and the conversation was lively. Dinner was very leisurely. At five until seven, Beau got up and said, "Dad, can you drop us off please?"
I left with Beau and Jared and dropped them off. Beau had his backpack. When I got back to the house, Tommy and Jenny were getting everything all set up downstairs.
At 7:30, Drew, Dina, Kenny and Lori arrived and Jeff sent them downstairs. They were followed shortly by David, Sammy, Candy and Dana. As Jeff was directing them downstairs, Bobby T. and Kim arrived with Berto and his date Corrine. Everyone said hello on their way downstairs.
The next persons to arrive were Mrs. Tillison, Grandma Dora Millsap, Ben and Josh. Mrs. T. hadn't even sat down and she started, "Oh good, you're all here. Les honey, here is your final cost for the house. Randy Carmichael is all set to work with you on Monday afternoon. I have already paid Tyler for all of his expenses. The carpet and appliances are all paid for and everything is included in the price. You will have to pay the moving costs out of your own pocket."
Tyler and Kevin arrived interrupting any discussions. Tyler started, "Hi everyone, here are your keys Doctor Crane. The guys really worked hard and did a great job. Jeff, I understand that high school guys are here for a party, would you give them these envelopes please?"
"Nope, I'm not going down into that den of sin. I'll get one of them to come up for them." Jeff said, as he went and flipped the light.
Drew appeared, "You rang sir?"
"Yes Tyler has some envelopes he wants you to pass out to the guys who worked today." Jeff said.
Drew said, "Gee, I thought it was something important. Thanks Ty and Kevin." He gave them a hug and disappeared.
Kevin said, "Goodnight everyone, we're going to a movie just to try and relax and if that doesn't work, we may go get drunk."
The guys left and I asked, "Mrs. Millsap, I have a question for you. Do you have any idea what Jared's IQ is?"
"That's a funny question, but as a matter of fact, his father had him tested last year and it was bout 150. What scares me is that his intelligence is going to waste. All he does is sit at home and play video games. I don't think he has ever made any money in his life."
Dale started to laugh, "Ma'am, are you sure that we are talking about the same person? He has been on the go since 6:30 this morning. He and the guys washed windows for almost three hours this morning and then moved furniture for three hours this afternoon and now he's babysitting. In between time he and Beau have terrorized everyone in the house."
Andy said, "Grandma, these two are entirely different young people here. Both Jenny and Jared are really enjoying themselves and acting like everyone else. They aren't being controlled by their father for his benefit."
Everyone was sitting there when Jenny came in and asked, "Doctor Dad, can we make some popcorn? Tell Beau to make more Chex Mix the next time."
Jeff said, "Come on motor mouth, I'll help you with the popcorn and I sure will chastise Beau. Who would have ever thought high school students would pig out on home made Chex Mix?"
The doorbell rang and Les answered, "I have a delivery for Mr. Wilson." the pizza delivery guy said, as he handed Les the pizzas. "I'll be back with wings and in just a minute. He handed them to Jeff and I handed him a check and he looked at it.
"Thanks Doctor Wilson, that the largest tip I've ever received." and turned and left.
Jeff blinked the lights and Berto came up, "Yes master, what can I do for you?"
"Here you go, carry these down and the wings and service things are ready to go." Jeff said.
Kenny and Tommy came and got the remainder of the things.
Everyone had left but Dale and Les and at 11:00, the teenagers brought everything up the steps and threw it in the trash. Tommy said, "Dad, we saved you two pieces of pizza."
I was surprised when everyone came and thanked us for trusting them. Berto came to me and said, "Doctor Wilson, thank you for trusting us. My parents would have been down there a dozen times to make sure nothing was happening."
I looked at the assembled teenagers and said, "I figure you people are your own best police. I hope you all had a good time."


All 12 of the young people made sure they talked to Jeff, Les and Dale before they left. Jenny came and sat down beside me and said, "Doctor Dad, thanks for being here for these people. They think that you and your family are the greatest. I'm sure that any or all of them would do anything for you."
"Jenny, they are a group of remarkable young people who know only one speed. Full speed ahead and it all starts with Jeff and Beau." I said as I hugged her.
She looked up at me and said, "Sir, thank you. Jared was right. That didn't feel dirty. In fact it felt quite the opposite. She reached up and kissed me and excused her herself. "It's been a long day. Goodnight everyone. Goodnight Tommy." She disappeared.
Tommy got up and hugged me and thanked me. He gave the other three guys hugs and he disappeared.
It was about 12:05 when the door opened. "Thanks for having the guys take care of us. We had a great time. I'll be there next Saturday at 5:00. I'll tell Doctor Dad that I'm staying the night and I'll get someone to take us to church. Have a good night." The guys said as they closed the door,
They came in and sat down. Jared said, "All we have done is work all day. I arrived with $25.00 and now I have more than $100.00.
Beau said, "I feel another seizure coming on. What service are we going to tomorrow?"
I looked at Beau and said, "Why don't we go to the early service with Father W. and Dr. Crane and see what happens from there. Maybe we could go to the club for lunch after the second service."
Jeff spoke up and said, "I have to be at the college at 2:00 for Graduation. President Campbell has asked me to be there so I won't be at the pool party. Since it is only going to be 26 teenagers, there should be plenty of life guards.
Beau and Jared excused themselves after giving us a hug and everyone else followed them up the stairs.
Just a normal day here in Fremont.
To be continued...
Editor's Notes:
I am exhausted just thinking about all of the things that went on in that chapter. I guess I am just getting too old and feeble, to keep up with these teenagers. Yeah Right. I'm all ready for the next chapter.
Darryl AKA The Radio Rancher
Posted: 12/07/07