Anel Viz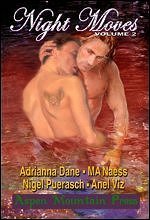 REVIEW:

In "Val," Anel Viz gives us a glimpse into one man's obsession with a lost love. Brad didn't particularly love Val when he was alive but soon after Val dies Brad became obsessed with the memory of him. The lengths to which he goes to hang onto his memories over the years is chilling and pathetic. But the mind is a powerful thing and one night Brad meets another Val, this time one who offers him everything he wished he could have had with his first Val.

This is an incredibly erotic story. The depths of Brad and Val's need for one another is palpable, and their lovemaking is intensely passionate. Quite simply, they devour each other in the most explicit of ways. Such excessive intensity cannot last; it either burns out or destroys you. When Brad and Val come up for air, their lives have been irrevocably changed, and not necessarily for the better. The surprise ending is a welcome balm to one's over-stimulated senses.
Anel Viz
"When I think of the things that happened and the things I did, it is as though I were living them ... My hands feel what I touched, and the smells that surrounded me fill my nostrils ... Old joys swell my heart, old sorrows clutch at my throat ... I remember every face, every name, every street ..."

So Gérard Vreilhac begins the story of his life from his boyhood as a gardener at the Château d'Airelles before the French Revolution through six decades of upheaval and social change to the eve of Napoleon III's coup d'état. It is a story of heroism and devotion, of political intrigue, of the great battles fought in Napoleon's conquest of Europe, and of unprecedented upward mobility. Most of all it is the story of the men he loved: Julien, the aristocrat; the jealous and possessive Laurent; his Egyptian houseboy, Akmoud; Anatole, a male prostitute... And every time he fell in love with a man, it was forever.
Anel Viz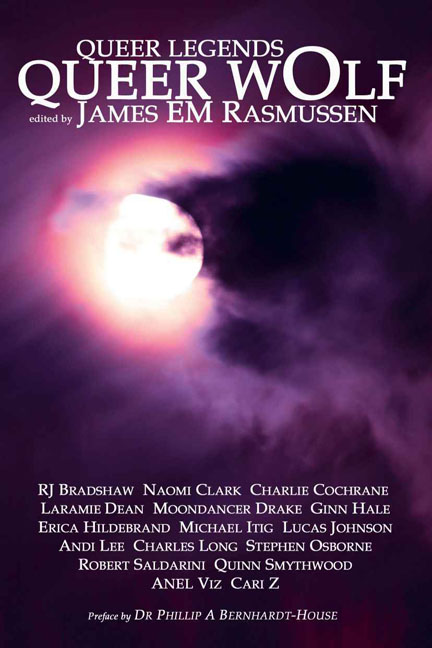 PARANORMAL/ URBAN FANTASY
A Pink Moon is Rising...

"Their world lies between the shadows and the moonlight, between man and animal…and in the city under neon moons and through iron-treed streets, the queer wolves run."
Contemporary Urban Fantasy, the werewolves of the city are coming out 2009! A gathering of queer wolves presented by exciting new and established authors.
Anel Viz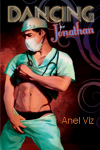 The palpable sexual attraction between Jonathan, a wealthy paraplegic, and Vince, his new live-in aide, is deepening as quickly as their friendship. But both men are trying to keep their feelings in check, keenly aware of the difference in their ages and the stresses on their relationship caused by the imbalance of power in their roles of employer/employee and patient/caregiver. Adding to the strain are the secrets Vince is keeping... secrets that might lead Jonathan to suspect he is trying to take advantage of him and destroy any hope of a future together.
Anel Viz
A Perfect Gift for a Voyeur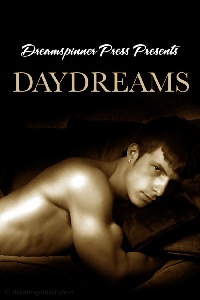 Description:

I suppose I ought to feel guilty, spying on him this way, but I don't. After all, he can't help but know he's clearly visible at night in a lit apartment. Either he's a bit of an exhibitionist or he knows that another man lives across from him and assumes he has no interest in seeing him naked. If he doesn't care, why should I?
Anel Viz
Fairies in the Bottom of the Garden
He lives alone in his little house, barricaded against the pushers, hookers and muggers who people the neighborhood, and only ventures out to go to work. Then three eccentric men move in next door, give him a new name, and fill his garden and his life with friendship, freedom, and inner harmony.
Anel Viz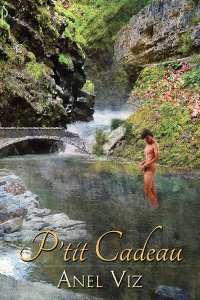 Description:
Ben, an American art professor on a painting sabbatical in the south of France, rents a room in an isolated village to avoid the tourist crush. There he meets his landlady's brother, the sensitive and childlike loner Jean-Yves, whom the locals consider simple minded because he is "different". Ben makes him his principal model and undertakes to build his self-confidence and prepare him to fend for himself.
Jean-Yves' has never had a friend before. As they grow closer, Ben comes to realize the extent of the young man's emotional needs, and his total dependence and unbridled devotion frighten him. Has he taken on more responsibility than he can handle? Should he allow himself to fall in love with Jean-Yves when he knows their relationship must end when his sabbatical is over?
El Aurens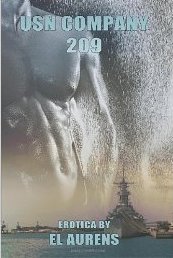 Our own GERRY YOUNG has now been published as the author, EL AURENS.
Before incessant text messaging, before male enhancement drugs and vibrating cell phones, and before heart transplants, space walks, and commercial color televisions, two guys – one black, one white – grew toward adulthood and self-discovery with each other. Their families had neither electricity nor any indoor plumbing in the swampy, 'Lost Paradise' of Okefenokee. And though the word was never spoken, and their desires were never completely fulfilled, they loved and cared for one another.
On the day they both reached eighteen years of age, they shared their most intimate moment ever. After a final 'good-bye', without even looking back, one left home and joined the Navy. In this purely fantastical tale, Boot Camp is a 'camp' – an impossible dream – where flesh is flesh, and it's okay to give a buddy a helping hand in time of need. The Company Commander even instigates a sensual tactic, which unites him into a cohesive family unit with his eighty-three recruits.
The boy from Georgia moves up in rank and rate, and eventually... but that's telling too much. Read the story and fall in love all over again. It's a simpler, gentler life, once more. You'll love it.
Etienne
Could you handle living forever, knowing you would watch your friends grow old and die? Could you handle loving someone, knowing you would live forever... without them?
These are questions newly minted Doctor Marco Sartori d'Argenzio must face when he and his partner Danilo Rosati celebrate Marco's completed residency and Danilo's most recent PhD with a vacation at Marco's father's home in the Italian Alps. There Marco learns about his family's legacy: his father is more than two thousand years old, and he can expect to live just as long.
Marco inherits his uncle's title amidst adventure and danger, but it breaks his heart to realize that he'll live only to see the man he's loved for a decade grow old and die. However, there is hope: Danilo is studying the unique DNA of Marco's family in hopes of discovering the secret—because Danilo has no intention of leaving Marco alone for what could be forever.
Etienne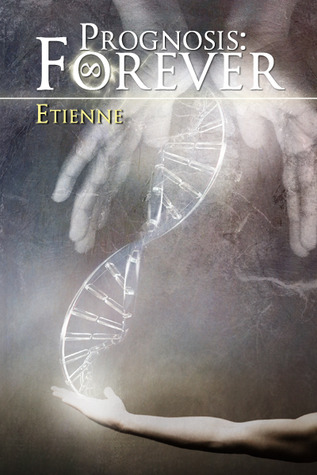 Sequel to The Path to Forever:

Could you handle living forever, knowing you would watch your friends grow old and die? Could you handle loving someone, knowing you would live forever... without them?

Marco Sartori d'Argenzio and his partner Danilo Rosati have created a family and settled in Aragoni, but they still face the challenge of Marco's family's legacy: Marco may live forever, but Dani will not, unless the secret to Marco's unique DNA is found.

Marco and Dani are focused on their children and the future, not expecting the past to mar their happiness. A very real threat materializes in a bomb attack and brings with it a twist of fate: the incredible possibility of the future they dream of—living together forever. But it also brings the spectre of danger to hang over the entire d'Argenzio clan, and Marco and Dani will do everything they can to protect their family.
Etienne
George Martin and Mike Foster have been best friends since childhood, but recent events have brought them even closer together: Mike has moved into George's house now that George's unfaithful boyfriend has been kicked out. It puts Mike in a pinch, because he's always loved George—maybe more than a best friend should.

George doesn't suspect Mike's feelings, being wrapped up in his job as the youngest lieutenant in the Jacksonville Sheriff's Office and investigating a series of murders. But it will all come to a head when George is stalked by a psycho and Mike steps in front of a bullet meant for George. George then realizes there's much more to their relationship than he suspected.
Etienne
After surviving the threat of a murderer and finding love with each other, George Martin and Mike Foster, best friends since childhood, are settling into a happy life. George's new promotion to the youngest captain in the Jacksonville Sheriff's Office keeps him busy, and his current case is no exception.

The body of a fifty-year-old drag queen is found in the locked dressing room of a bar. As George delves into the subsequent murder investigation, he uncovers a dangerous trail of murdered drag queens and young gay men that intersects with another case involving porn films, torture, and worse. He struggles to make sense of the murders, but it's Mike who asks the question that leads to a break in the case.
Etienne
George Martin and his partner Mike live a comfortable life in Jacksonville with their Irish Setter, but something's missing. Maybe George, a captain in the sheriff's office, has just been working too hard again. There's been a rash of break-ins in the area, and the homes targeted all seem to belong to older gay men. Then when the time finally comes for George and Mike to take their vacation, they pack up and head to their mountain cabin for two weeks—only to find a small boy living in their generator shed.

Robbie, who bonds with George right away, had witnessed an unspeakable tragedy, but that is just the beginning of the trouble. Alone in the world apart from a very ill maternal grandmother, Robbie stands the very real risk of becoming a ward of the state if George and Mike can't convince a bigoted judge to change his mind. Meanwhile, George still has a job to do: solve the mystery of the break-ins—and a murder—and track down who's responsible.
Etienne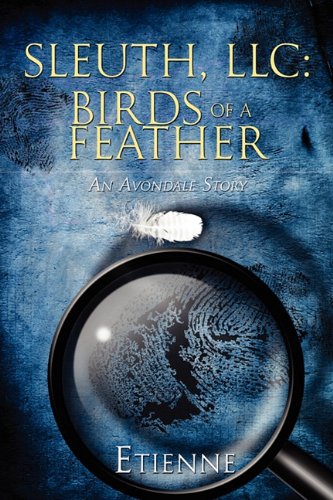 Quentin Quasar has found that being a telepath is a mixed bag: it's great when he's catching an unfaithful spouse or tracking down a thief, but it's horrible when his bedmate is thinking unflattering thoughts during sex. It's no wonder that instead of saying his prayers every night, Quentin sends tendrils of thought out into the world, looking for another telepath to ease the loneliness. Imagine his surprise when he finds one-and the young man needs help! Nate Braddock was plenty panicked at being kidnapped by fanatics who planned to "beat the devil" out of him. With Quentin's help, and then his partnership, Nate finds the courage to take a stand against his mother's religious intolerance and together they'll confront an uncomfortable truth: telepaths may not be devils, but not all of them are angels either. Quentin and Nate will need their combined gifts to tell the difference.
Shannon Rae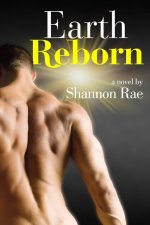 Our own DARK SHADOW has been reborn with the publishing of this grand novel as the author, Shannon Rae.
Product Description:
The Thorens have come to the world and released a deadly virus which kills all women and genetically alters the men to serve their lustful and nefarious desires. Khore is approaching his 1600th birthday, and will finally be an adult in the eyes of his village. He and his lover, Vale, sneak away from the village for love's embrace only to wake to find they have been betrayed. Their village, Vale, Khore's unborn child, and his entire world are in ruins. There is hope... Even though he is captured and taken onto the Thoren sphere, ancient hidden bloodlines emerge from the shadows and a new life begins. The future of mankind is at state, and so is his life. The question now, is who is the bigger threat. The creature Khore has become? The Thoren that have captured him? Or the unknown evil racing toward their planet?
Wayne Telfer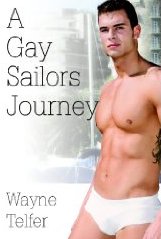 Product Description:
The military has a policy of 'don't ask…don't tell' where homosexuality is concerned. Here is the story of one young man that joins the military despite his sexual orientation and finds other like-minded guys. This is the tale of how they excel in their career paths so that few question their dedication to their military careers, and how they still manage to satisfy their baser needs and instincts. There is nothing more difficult for a gay man than having to hide an integral part of their lives in order to pursue service to their country. Emmett is such a young man. He joins the Navy in order to obtain an education and serve his country. What he learns about himself during his years of service allows him to become a valued member of the military family while still being able to be gay. He learns also how to pass on his experience to other gay men so that they too can become all they can be while still being true to their sexual desires and needs. This is the story of one young man's journey to professional, personal and sexual satisfaction.