The Priest Who Never Was

By: J.T. Evergreen
The poetry in writing is the illusion it creates.
(© 2017 by the author)
The author retains all rights. No reproductions are allowed without the author's consent. Comments are appreciated at...



jtevergreen@tickiestories.us
PROLOGUE
The Very Reverend
FREDERICK MATHEW MONAHAN
May 1, 1876 – April 15, 1912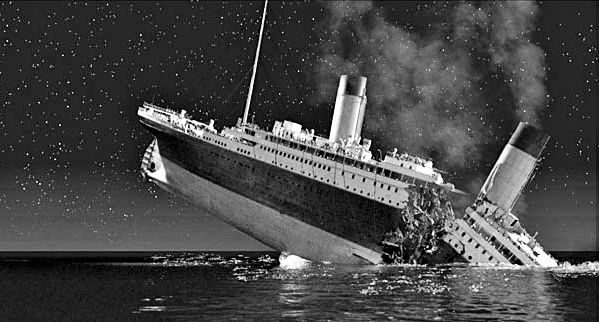 Father Frederick looked into the clear, brilliant midnight sky. The distress rockets had finally stopped. Then the lights of the dying ship flickered and went out. Their absence accentuated the beauty of the night sky encompassing Father Frederick as he opened his heart and soul, embracing the beauty of God's creation. He had done everything possible to help others escape the unfolding tragedy. Now it was time for him to reach out and embrace the God to whom he had dedicated his life.
The screams of the dying passengers became softer to his ears. There was nothing he could do, except wait. He no longer wondered how or why this nightmare was happening. Soon it would end, and he would be gone from this veil of tears.
Father Frederick was not afraid. He knew he was safe in the everlasting, loving arms of the God he had grown to know, understand, and love with every fiber of his being.
The final death groans of the mighty ship rose as it began its final voyage. At 2:20 AM in the early morning hours of April 15, 1912, the RMS Titanic slipped beneath the waves of the Atlantic Ocean and passed from the registry of the White Star Line.
A rush of cold ocean water washed over Father Frederick as he was pulled beneath the surface of the ocean. His consciousness dimmed as he experienced a euphoric splendor which embraced him in a brilliant light – and then there was nothing.
When consciousness returned, Father Frederick found himself floating above the wreckage of the ship that had sunk. Daylight was edging over the horizon, silhouetting images of small boats visible in the distance. Survivors he imagined.
As he thought of his parents, what seemed like a rush of air brought him to their living room in Southampton. How could this be he wondered. But he was there, and he saw them in the kitchen at the breakfast table. With his desire to be closer, he found himself floating toward them without touching the floor.
He reached out and spoke to them. There was no sound, no reaction from his parents. They could not hear or see him. He knew he had died, but here he was, very much alive. Apparently, the news of the sinking of the Titanic had not reached land.
He thought of his dear friend, Bobby Morgan. Once again a sense of rushing air moved him rapidly over the countryside he knew so well.
As Bobby's house came into view, he saw Bobby in the stable area and found himself settling down next to his friend. Bobby could not hear or see him either. Suddenly he stopped and looked around as if he had heard something. Perhaps he felt Frederick's presence.
His strong love for Bobby fueled his need to let him know he was alive and well. He focused on the closeness he and Bobby had shared, which began the day he saved Bobby from drowning in the River Itchen.
He called out to Bobby with all his heart. And then a miracle happened. Bobby turned around and exclaimed, "Freddie?" He shook his head, looked around, and went back to tending his horse.
Bobby had heard him. He wondered if it was his intense desire which brought it about. He did know he had done something to make his presence known.
His parents came to mind again. Within seconds he was standing in their kitchen. He thought of the love he had for his mother. She looked up from her place at the table, "Did you hear that?"
"No, what was it?"
"I'm not sure. I thought I heard Frederick's voice."
"I don't think so, my dear."
Folks began screaming in the streets. News of the Titanic had reached land. Everyone would soon know.
He smiled farewell to his parents and found himself floating above the growing panic in the streets below. Frederick sought refuge in thoughts of his mentor, Father Benedict.
He drifted high over land again, moving inland. The tower of the old monastery, where he spent many years becoming a priest, came into view. Father Benedict was more than a mentor, he was Frederick's spiritual father. There was nowhere else he wished to be than in Father Benedict's presence.
He drifted down, settling in the monastery stable area. Father Benedict was tending his beloved horses, when he turned and looked at Frederick, "Freddie!" Frederick's heart leapt, he heard his name called, though he did not see Father Benedict's lips move. "What is it, my son?" He could hear the words, though there was no sound, and once again, Father Benedict's lips did not move.
"Father, I'm dead."
"Yes, I know, but now you are really alive." A loving smile came across Father Benedict's face.
During the course of their conversation, Father Benedict instructed Frederick on the power of concentrated thought, which would be the only tool he had to work with from now on. It was then that Frederick came to the decision of staying on the material plane and continuing his work as a Priest, a servant of God, helping those who were helpless. Father Benedict agreed with him. He emphasized the importance of learning how to materialize and dematerialize in his quest to serve others.
Father Benedict blessed Frederick. "And now my son, your path is clear. Your choice to stay on this physical plane, and assist those in crisis, will be a reward far greater than any you could experience on the heaven planes.
And so, Father Frederick Mathew Monahan ventured forth, returning to the veil of tears he thought he would be leaving. His heart ached for the fulfillment he would experience in touching the lives of so many souls around the world.
And now . . .
THE PRIEST WHO NEVER WAS
Charlie Wainright was 23 and recently discharged from the Navy when he met Pat Flannigan on a tour of Alcatraz prison. They were discussing the harshness of the place when the guide took them to the solitary confinement D Block and asked if anyone wished to experience the darkness of one of the cells. Charlie and Pat volunteered.
The cell door slammed shut. Charlie reached out and caught Pat's arm, holding on to it as a lifeline as the intense darkness of the hole, as it was called, enveloped them. They stood in silence, touching one another, then gave a sigh of relief when the guide opened the door. They laughed at the foolishness of their anxiety and finished the tour. On the boat ride back to San Francisco, they continued discussing the extraordinary experience of Alcatraz.
When the boat docked there was a reluctance to leave one another, they had enjoyed each other's company. "Well, it was nice meeting you, Pat. I'll see ya around." Charlie turned to leave.
"Wait a minute, Charlie." Charlie stopped and turned around. "It's early, but I'm ready for some chow. Are you hungry?"
Charlie smiled, "Yeah, I could use something, what do you suggest?" He was glad Pat had stopped him.
"Well, there are only a thousand restaurants around here, let's take a look. I have a hankering for sourdough bread, how about you?"
"Sounds good to me."
They found a small restaurant nearby and settled down for a meal.
Two hours later they found they were becoming friends. Charlie did not possess the gift of gab, but Pat's openness made it easy for Charlie to communicate with his new friend.
Pat suggested they get together again. "How about the Golden Gate Bridge? I've never been there."
"Neither have I."
They toured the bridge the following Saturday and continued to meet regularly for other adventures in the Bay area.
One afternoon Pat looked at Charlie and told him he was interested in more than a friendship. Charlie understood Pat's meaning, but his lack of experience left him speechless.
"Charlie? Do you realize what I asked you?"
"I don't know, Pat. I haven't had any experience in that sort of thing. I don't know what to say."
"You don't have to say anything. We'll just be friends unless you were offended I suggested such a thing?"
"No no, it's not that. I like you, Pat . . . as a friend." Charlie was embarrassed and found it difficult to look at Pat.
"Then it's settled, friends it shall be."
They continued to see one another over the next few months.
In spite of Pat's unexpected suggestion, Charlie appreciated his openness and felt closer to him as a friend. He Trusted Pat for some reason.
The subject of a relationship did not come up again until one afternoon when they were about to part. Pat opened his car door. "Okay, it's the wine country Saturday morning."
Charlie did not answer. Pat repeated himself.
"Charlie? Wine country, Saturday?"
Charlie tried to say something.
"Charlie, what is it?" Pat closed his car door and came around to where Charlie was standing. "What's wrong?"
Charlie looked down, "Don't go, Pat. Stay with me."
Pat was surprised, "Are you sure?"
"I'm not sure of anything," he smiled and looked at Pat.
"Cheer up, Charlie, no matter what happens, we will always be friends, I hope."
"Yes, of course. Friends, no matter what."
"Okay." Pat shoved Charlie playfully.
Charlie reciprocated as they walked down Clay St. toward the Embarcadero.
When they reached Drumm Street, Pat paused, "Hey, let's get some sourdough bread at Boudin's, I think they're still open."
"Excellent idea. There's a wine shop around here somewhere. And we may as well get some cheese while we're at it. We can go down to the park by the cable car turnaround and dine al fresco."
"With Alcatraz as our background."
"Yes, Alcatraz. Sounds perfect, just like you."
Pat looked at Charlie, "Oh, you think so?"
"Yes, I do," Charlie nudged Pat.
Pat stayed that night and many nights thereafter. Charlie did not realize Pat was a priest until he saw him, quite by accident, in the Mission District talking with homeless people. At first, he thought Pat was dressed in a kind of costume and then realized, to his utter amazement, it was not a costume. Pat was a priest, which he found difficult to believe at first.
He had known Pat for more than six months. Pat told him he counseled folks addicted to alcohol and drugs, and worked with the homeless, trying to find them a better life. He had not lied to Charlie, he had only neglected to mention he was a priest, a Catholic priest. Charlie had no religion and was not interested. His dilemma was how to broach the subject with Pat without jeopardizing their relationship.
They planned to meet the following Saturday for bike riding in Golden Gate Park. Charlie was confused. He could not understand why Pat had not told him he was a priest? They met at the de Young Café for coffee before their bike ride. Charlie wore his heart on his sleeve, as usual, Pat noticed it immediately. "What's with you this morning?" He sipped his coffee, looking at Charlie over the rim of his cup.
Charlie decided it was now or never. "I saw you in the Mission District the other day."
Pat put his coffee cup down, "Oh, so you know."
"Yes I do, now. I don't understand why you didn't tell me."
Pat paused, then confessed, "I didn't tell you because I was afraid."
"Afraid of what for Pete's sake," Charlie frowned.
"I was afraid you wouldn't accept me. I know you're not interested in religion. I should not have done it, Charlie. It's not like me to be deceitful. I apologize," he paused. "I did not want to take the chance of having you walk away from me. Can you forgive me?"
Charlie laughed, "Me? Forgive a priest. Yeah, right." He looked sternly at Pat, "Why me?"
"I was lonely. When I met you on the Alcatraz tour I just wanted to spend more time with you. I had a feeling you might feel the same way."
"Lonely? I don't understand. You are so involved with your work."
"I won't deny it. But at the end of the day, I was alone. Everyone else had their family and friends to interact with. I had no one, no one to play with, to be close to."
"What about God? Aren't you supposed to be close to him, in tune with the Almighty or something like that?" Charlie sounded flip, but he was serious.
"It's a work in progress, Charlie. And I wonder if it will ever be accomplished in this lifetime. I came to the conclusion I couldn't do this by myself. I needed someone by my side to help me. When you grabbed my arm in that dark cell, the prison I had been living in vanished. The more time I spent with you, my confidence to do something about it grew. Was I wrong?"
"I'm not that religious, Pat. In fact, I'm not religious at all. You need someone more in line with your vocation, not me. With your looks and smarts, you could have anyone you wanted."
"But was I wrong?"
Charlie looked down into his coffee cup. He shook his head slightly. "You're forgiven, on one condition."
"Which is?" Pat knew Charlie was playing.
"Where do you work?" Charlie could barely contain his grin.
"Saint Dominick's over on Bush Street."
"So what am I supposed to call you now?" Charlie could not resist.
"I guess you can call me anything you like, smart-ass," Pat smiled. He loved playing with Charlie.
"Father Smartass it is." They laughed. "Okay, you're forgiven. Truthfully, there's nothing to forgive. You were right. If you had told me earlier, I would have walked away so fast it would have created a breeze."
"And now?"
Charlie sat back in his chair and smiled his crafty smile. "I'm debating, our bike ride or…"
"Or what?" Pat grinned.
"Or, go back to my place."
"Well . . . since it's such a beautiful day, how about we go on our bike ride, and then go to your place."
"Drink up, friend." Charlie raised his cup, "Let's go bike riding. Have you been to Strawberry Hill?"
"No, I haven't."
"You're gonna love it."
It was a perfect day for bike riding. They were reluctant and tired when it came time to leave the park. It was one of those lazy late afternoons when birds declare their joy at being alive before going to roost. The fog had begun to roll in through the trees, casting a surreal atmosphere. They looked at one another, smiled, and peddled their bikes out of the park.
Charlie realized, with their relationship stronger than ever, he had found an interest in Pat's spirituality and the work he was doing at Saint Dominick's. He began asking questions which Pat was happy to answer without any hint of persuasion that Charlie should join the church.
"Pat, you mentioned something about teaching,"
"Just informal gatherings on Sunday afternoons. I start out with the principles of the Catholic faith and then open it for discussion, gives folks an opportunity to ask questions they might never have had the opportunity to ask. You're invited if you like. The meetings start at 1 pm."
Charlie did not respond. Perhaps he would go someday to see Pat in his teaching mode.
Soon after their conversation, Charlie decided to drop by to see what was going on. The first thing he discovered, when asking directions to Pat's class, folks called him Brother Pat, not Father Flannigan. Pat explained he did not care for the formality of Father Flannigan. He wanted to be one of the flock, not its overseer and caretaker. As the Sunday afternoon meeting unfolded, Charlie was in for a big surprise. He found Pat to be articulate to a fault, well educated, and he knew the subject matter forward and backward. And he knew how to expound it in a way even Charlie could understand.
Toward the end of the meeting, Pat paused and smiled at his audience, "There's a passage in Scripture where God said to Jesus, 'You are my beloved son in whom I am well pleased.' I believe God says this to every person, be they male or female, young or old, black or white, straight or gay, good or bad. You are God's beloved children." And then he skillfully added, "And don't permit a priest, or a bishop, a pope, or anyone else, to tell you otherwise."
He continued with a story about his aunt. "As she lay dying, she cried and told me she was a lesbian. 'I'm so afraid I'm going to hell,' she said. I literally yelled at her 'That's not how God works.'"
He grabbed the Bible laying on the table in front of him and held it up. "This book and what is contained between its covers is either good news for everyone, or no one. Let's never forget it." The power with which he expounded Truth left the audience transfixed. Everyone realized how blessed they were to have Brother Pat in their lives. And so was I.
"Okay folks, that's it for this afternoon. Thank you for being here. I always feel so much better after spending time with you. I hope I'll see you next Sunday. Good Afternoon." Pat did feel good after these meetings. It's as if he filled himself with the Spirit during the week, and let it out to the folks who came to be with him on those Sunday afternoons.
Pat had a way of asking the right questions to make folks look deep within themselves, deeper than they thought possible. He was a master at this technique and used it whenever he could.
Charlie thought he would be able to spend the rest of the afternoon with Pat until two children ran to him, "Papa Pat . . . Papa Pat." They tugged on his robe. "Come Papa." Then more children surrounded him, anxious for his attention. Pat shrugged his shoulders at Charlie and followed his little audience.
It reminded Charlie of the trips he and Pat took to Yosemite for hiking. It was the only time they could be out in public and not worry about what people might think about them. They were just two guys hiking up the falls. Three grueling, glorious hours alone with each other, climbing through the mist of the falling water, reaching the top, resting, and taking in the glorious view. Then the descent to the floor of the valley for food, and rest. Pat wanted to sleep out in the open next to a big tree. Charlie convinced him that staying in a cabin would be a lot safer, especially with him around.
The amazing part of those visits were the children who gravitated to Pat. Even without his collar, the children seemed to know. They would run to him. He'd get down on one knee and talk to them in their language, much to the amazement and consternation of their parents. "What's your name?" they would ask. "Papa Pat." He would answer. Eyebrows of their parents would go up. Charlie would calm their fears, "He's a priest."
"Oh!" they would exclaim, and move in and join their children. Pat was the eternal Papa wherever he went.
Another time, when they were alone, Charlie asked, "Pat?"
"Hum?" he was filling out a work report.
"Did you ever wonder why we are …" Charlie could not say the word.
"Why we are what … gay?" He turned and looked at Charlie sitting on the other side of the room. "Yes, of course. Everyone wonders about themselves at some time."
"But why are we the way we are?"
"There are many answers to that question, Charlie. I look at this life experience as one step on a long journey to perfection. With each step, we assume different roles in this cosmic drama, learning new and different lessons. Who knows what we will learn in our next lifetime." Pat put down his pen, he did not wish to discourage Charlie from asking questions.
"Will we play together again?"
Pat laughed at the phrasing, but was quick to answer, "Why not? I believe we determine the choices we make."
Charlie stepped into deeper waters, "You said journey to perfection. What do you mean by perfection?"
Pat was pleased to be in his element with Charlie. "A simple explanation, we continue to unfold until we become part of the Divine impulse which created us. The prodigal son returns to the father's house and takes on the ring and robe of royalty, which was rightfully his to begin with."
Charlie thought a moment, "That part about the ring and the robe, isn't that in the Bible?"
"Have you been sneaking peeks in the Bible again?" Pat smiled at Charlie.
"No, it's something I remember from Sunday school. That's heavy stuff." Charlie was still serious and looked confused.
"Yes, it is, however, you've been asking heavy duty questions lately."
"There are so many pieces floating around in my head, I'm trying to put them together." Charlie thought for a moment, "What about us. What happens to everything we share together, physically, mentally, spiritually? What happens when we . . . you know, pass out of this life experience, when we die?"
"Not much happens. We will still be the same as we are right now, without the physical body, of course. Our other bodies will continue to support us as we continue to unfold and learn, as we are unfolding and learning today. As for you and me, well, I believe we will have a choice to either stay together or to begin a new life, different journeys, and different paths."
"I don't like to think about that," Charlie balked at the idea.
Pat threw out support. "No need to. Whatever we decide to do will be mutually agreed upon." Pat paused a moment and then changed the subject. "Is there any reason why you're sitting way over there? There's a perfectly good space right next to me?"
"No, no reason at all," Charlie laughed and got up. As Charlie got to know more about Pat, his love and respect for him grew. It became apparent to Charlie that Pat's existence stemmed from his devotion to God, which sustained him and directed him in his service to the Catholic Church.
Charlie broached the subject of celibacy. Yes, he had broken the physical part of the vow of Celibacy, not the spiritual part, which was by far the most important of the two. "Aren't you supposed to confess your sins?"
"Yes, according to Canon Law I have sinned, but having you by my side has made me so much stronger spiritually, more than I can put into words, I decided not to confess. I'm convinced this law was made in error. It's a manmade law. The suffering my brother priests endure because of it denotes physical, mental, and spiritual abuse beyond comprehension. We were taught in seminary to keep our emotions within, and never express them. It bordered on brainwashing in my estimation. I knew I would never be able to obey the physical part. When you and I met at Alcatraz, my heart leaped. When you grabbed my arm in that dark cell, the prison I had been living in suddenly opened up. I felt a sense of freedom I had never known. You were like a prayer answered from heaven."
"What if I had told you I wasn't interested and walked away?"
Pat paused, and looked at Charlie, "But, you didn't." He smiled at Charlie.
"So you have no problem with our relationship together?"
"Charlie, what flows between us is far more than physical. It's spiritual electricity which flows back and forth no matter where we are or what we are doing. I liken it to the love of God flowing between us."
Though Pat never asked Charlie for his opinion on their discussions, Charlie responded this time. "I can't put what I'm experiencing, what I'm feeling, into words like yours. All I know is it's the best thing that has happened to me, the best thing since sliced bread if you will, and I'm glad it's happening to me, to us."
Pat laughed. "Well said, my friend. So am I." Charlie broached another subject he knew nothing about. "What about God? Everyone talks about God this, and God that, I don't get it. There is so much misery in this world. If there is such a God, would this misery still exist?"
"Ah," Pat paused as he gathered his thoughts on the question, "God cannot be experienced by a group of people, God can only be experienced by an individual. An individual who has the consciousness of God's Presence. To attain that consciousness the individual must rise above the physical consciousness of existence into spiritual consciousness, which can only be accomplished by being quiet outside and inside. One has to quiet the mind which isn't easy at first. When the mind does quiet down, it can be an upsetting experience, to stop thinking and sit back and rest in God. At first, it leaves you afraid. Most people stop there."
"There aren't many of those people around, are there?" Charlie interrupted.
"You're right Charlie, letting go and letting God is a mystical, and difficult experience. It takes time and practice before one feels comfortable doing it. It is the only way the experience of God's Presence can be brought into this world. The results vary from peacefulness to healings of every kind. The experience itself may last seconds, minutes, and beyond. It depends on the individual. It's one of the major lessons we need to learn in this life experience."
"What about healings? How do they happen?" Charlie was eager to hear Pat's answer.
"It's simple, but not easy. If the person afflicted, or the person who wishes to assist in the healing, is able to raise their consciousness above the physical, into the spiritual, through meditation, if for only a second, then healings will occur. There is no such thing as an imperfection on the spiritual level, there is only the Presence of God. You cannot have God and something else on that level. The only problem that can arise is the reluctance of the person who requires the healing. They must be open to any and all possibility.
Charlie was still curious. "You obviously meditate, how often?"
"When you're practiced in meditation, you can do it anytime, anywhere. I do it when I'm with the disadvantaged. They require more support than I am capable of giving on an individual basis. So I meditate while I'm with them. I interact with them, and I'm still in meditation. You can be walking along a crowded street and go into meditation. It doesn't have to be long, it can be a few seconds. The more often you do it, the better for the world around you.
Charlie thought he was throwing Pat a curve, "Do you meditate with me?"
"Yes, I do. And I already know your next question. Yes, I meditate when we are making love. Does it surprise you?"
"Everything surprises me about you." Charlie laughed. "I always feel you are so close to me in those moments."
"Well, of course, silly. In those moments we become one, there is little difference between us." Pat was pleased he had a chance to talk with Charlie on such intimate terms.
"Wow, that's awesome. I know what you're talking about, it never occurred to me in those terms." Charlie's thoughts raced in all directions.
He liked the idea of Pat being a priest, there was no subterfuge, only honesty, and monogamy. Their partnership grew strong and steady. It was the subtle pull which God and the Catholic Church had on Pat which troubled Charlie. It was stronger than he let himself believe at first.
Almost seven years to the day they had met, Pat told Charlie he was leaving. He did not walk out, his explanation centered on his love and devotion to God. Charlie listened, though he hardly heard a word. What he did hear, he did not understand. God had won and was ripping Pat out of his life. That was the only thing he understood.
And then Pat was gone and Charlie was alone. Aloneness was never something he had considered. He assumed he and Pat would be together forever. But, here he was, floundering in this unfamiliar territory of aloneness. He didn't like it. It was difficult for him to understand how Pat could give up everything they had shared together. After he struggled with it for weeks, he realized he would never have with anyone else what he had lost with Pat. The ache of being alive without Pat was not going away. It got worse with each passing day.
It was a typical foggy, cold morning when Charlie stepped onto the main span of the Golden Gate Bridge. He could barely see through the mist, but he knew where he was going. He had been here many times, and loved the experience, especially when Pat was with him. Today was going to be different.
The unceasing breeze from the Pacific Ocean cut across his face like a cold knife. He didn't care. The pain it caused was a relief from the ache inside, which had brought him here to end it.
He began contemplating this final solution when he realized reconciliation with Pat was never going to happen. The moment of truth was at hand. Only a miracle could save him now. Thank God no one was around to forbid him his quest. If they were smart, they would be in bed where it was warm and cozy.
The ache within flared as he remembered those long-ago moments when he would wake in the middle of the night and feel the warmth of Pat's body next to him, listening to the quiet, rhythmic breathing of his deep slumber. The sound he would never hear, the warmth he would never feel again.
A fog horn sounded as Charlie quickened his steps to the center of the bridge. For a moment he thought he saw the shadow of someone in the distance. Who would be insane enough to be out here besides himself? He filled his lungs with cold, moist air, and pushed forward.
He stopped and reached for the handrail, the gentle rolling of the bridge felt so familiar. For a second, he contemplated asking for forgiveness for what he was about to do. No, he would not ask for forgiveness. He knew what he was about to do was not to be forgiven. Perhaps it would be his punishment for loving Pat.
The love which Pat had for his God and the church he was so devoted to had won. Charlie realized he was no match, it was hopeless from the beginning. He never understood how this man of God could have loved him so unconditionally in the first place.
He grabbed the rail and hoisted himself up. The rolling fog was so thick he could not see the water below. The only sound he heard were the waves crashing against the bridge piers.
He had never prayed before. This would be his first and final prayer. "If there's a way out, help me."
Footsteps behind him stopped. Some fool was out there with him. Father Frederick Monahan leaped to the rail of the bridge and stood a few yards from Charlie.
Charlie stared at the foggy image next to him, 'Jesus! It looked like a priest.' Was he dreaming? He detected a faint scent of perfume enveloping him.
"Hi." came a cheerful voice from a face he barely saw. "Nice morning, isn't it?"
No, he was not dreaming, "Stay away from me." Charlie warned.
"Okay." came a soft reassuring voice.
"What do you want? What are you doing here? Who sent you?"
"Whoa big fella, one question at a time. Now let's see. What do I want? How about saving your sorry ass from doing the dumbest thing you've ever done in your entire life?
"Ok, no response. Let's move on to – What am I doing here? Well, I was notified there was a bozo on the bridge thinking of offing himself. I'm sure they were referring to you. Please correct me if I'm wrong.
"Ah, your silence confirms, you are the bozo. If, however, saving your butt fails, I'll be jumping off the bridge with you to keep you company on the way down. If that's okay with you, of course. And finally – who sent for me? You sent for me."
"I didn't send for you."
"Sure you did. Didn't you utter a prayer to God, something to the effect of … If there's a way out, help me?"
Charlie was stunned, he said nothing.
"Well, here I am, to help you. If you meant it. Did you mean it?" Father Frederick waited.
"If you're God, I'm in bigger trouble than I thought," Charlie growled. "And how the hell can you help me?"
"Touché my friend. Alas, I am not God, just one of his lowly helpers. And you're right, I can't help you. But you can help yourself if you want to. Do you want to?" Father Frederick had him in a corner and Charlie knew it.
"I … I …," he changed the subject. "Father Patrick sent you, didn't he?"
"No, Father Patrick did not send me. He's in sad shape in case you're interested, which you aren't, seeing what you're about to do."
"What the fuck are you talking about?"
"Hey, hey, let's watch the language. Remember who you're talking to," Father Frederick was enjoying himself.
"Who the hell am I talking to?"
"It's not your Aunt Fanny, that's for sure."
"What about Pat? What's wrong?"
"As if you didn't know, you knucklehead. He's as distressed about parting company with you as you are. He's blaming himself for the pain he knows you're in. So, go ahead, jump. Hang around after you're dead, and watch his reaction when he finds out what a dope you are. It should make him feel much better. By then, there won't be a thing you can do about it. Now you can do something you can do."
Charlie hadn't thought about how Pat would react to what he was about to do. He hadn't considered how Pat was feeling. He had only been feeling sorry for himself.
"Well, do you want to jump? I'm ready. Or do you want to do something smart for once in your life and get down off this rail before you kill yourself, and talk to me man-to-man about what's eating you." Father Frederick had trumped Charlie.
Charlie was stunned. How did this character get here, how did he know so much? The perfume scent was stronger now. He felt light headed and dizzy. What if he slipped and fell before he was ready? He knew he couldn't do this to Pat. He got down from the rail.
Father Frederick jumped down next to him. "Now let's have it. I want to hear about God, the Church, Pat, and how you fit into the picture."
"That's just it, I don't fit into the picture." He looked into the beautiful, young, friendly face. A priest's face. "Who are you?"
"I'm Father Frederick Monahan, you can call me Freddie." he broke into a wide grin.
Charlie began to sob. He slumped down next to the guard rail of the bridge. "I'm so ashamed and confused. Please help me."
"Ok, let's clarify this." Freddie had Charlie where he wanted him. "Are you ashamed, and confused about hating God, and the Catholic Church, or are you ashamed, and confused about loving Father Pat? Or perhaps, you are generally ashamed of being an idiot?"
"All of the above," Charlie whispered.
"Why for heaven's sake, except for the last one."
"No one ever loved me before. When Pat left me, for your God, hope of anything disappeared." The tone of Charlie's voice was hopeless.
"For your information, and here's the help you're asking for, Pat's God and your God are one and the same. Pat hasn't left you or his God. He's struggling at this moment trying to figure out his priorities, who he owes his allegiance to, you or God. He's hurting as much as you are and probably more. But you don't see him standing on that rail ready to do a summersault into the next plane, do you?"
"No. But who does he owe his allegiance to?
"When he left me, it was obvious who took priority."
"He made a mistake, Charlie. Haven't you ever made a mistake? Give him a chance to make amends. He would do it for you, wouldn't he?"
With reluctance, Charlie agreed. "I suppose."
"You bet he would. Trust me on this." Freddie began to lighten up.
"How can you be so sure? How can you promise something like that, how do you know?" Charlie was beginning to see more clearly.
"Good question. I wonder about it myself sometimes. But, I do know, and I promise you, Pat will be back in your life sooner than you expect, provided you don't take a nose dive over this railing. And be nice to him, he needs your love, affection, and caring more than you need his."
Charlie nodded.
"Come on, Charlie, a little more enthusiasm is required here."
"Okay, I promise," Charlie barely answered.
"That's better. Scout's honor?"
"Scouts honor? I've never been a scout." Charlie looked up, the priest was gone. "Father? Freddie?" Charlie looked in all directions, the priest had vanished as quickly as he had appeared.
The scent of perfume which began with Father Frederick's appearance began to dissipate. Charlie saw a gold cross glittering on the wet pavement where Father Frederick had been standing. Small green stones were inlaid the length and width of the cross. As Charlie picked it up he heard footsteps running toward him.
"Charlie!" came a loud and familiar voice. "Charlie, where are you?" It was Pat. Before he could call out to him, Pat was at his side holding Charlie's head between his big hands, kissing his face.
"Thank God you're safe. I thought I'd be too late."
Charlie put his arms around Pat's waist. There it was, the familiar warmth, the smell of this man of God he thought he had lost. "How did you know?"
"A man came to my room and told me where you were, and what you were going to do," Pat was breathing hard, trying to catch his breath.
"What man?" Charlie suspected who it might be.
"I don't know, we didn't talk." Pat saw the cross in Charlie's lap. "That cross, where did you get it?"
"Father Freddie must have dropped it before he left."
"Oh my God." Pat sank down beside Charlie, their faces inches apart. "The priest who came to see me was wearing the same cross around his neck. How could that be?"
"Did you say a priest?"
"Yes, I had never seen him before."
Charlie chuckled. "It was Father Frederick, Freddie.
"Father Frederick?"
"Yes. Father Frederick, I can't remember his last name."
"It couldn't have been the same man? He would have had to be in two places at the same time."
"Yeah, I know. I'm sure it was him. He seems to have a knack for appearing and disappearing."
Pat stood and helped Charlie to his feet. "Come on Charlie, you look like a drowned rat. Let's go home."
"Home?" A word he thought he'd never hear again. "Yes, Charlie, home. I'm never going to leave you again, I promise."
As they walked away arm in arm, Charlie looked at Pat, "I thought it would take a miracle to save me. And it did. Freddie came out of nowhere and saved me from myself. I'm so sorry, Pat, forgive me."
"No, my friend, forgive me." Pat drew Charlie closer. "Come on, let's go."
As they moved toward the end of the bridge span, "Pat, am I crazy or is there perfume in the air?"
"You're not crazy, I smell it too."
A gust of wind swirled around the two as they stepped off the Golden Gate Bridge. 'Father Freddie,' Charlie thought to himself.
Charlie was in the shower when there was a knock at the door. Pat was sitting at their desk contemplating what had happened. He was surprised at the interruption, it was still early morning.
He looked through the peephole, the hallway was empty. He opened the door, looked in each direction, no one was there. He was about to close the door when he saw something sparkle on the floor in front of him. He picked it up and closed the door.
Charlie emerged from the bathroom. "Who was it?"
"Apparently no one. I found this in front of the door."
Pat handed it to Charlie. "The cross. Where did I put the cross?"
"It's over here." Pat moved to the desk. "It looks like solid gold."
Charlie took the loose stone and dropped it into the empty space of the cross. "It fits, Pat. Freddie was here."
"What?" He examined the cross. "It does fit." He looked at Charlie.
"I guess Freddie is trying to tell us something. Oh my God, Pat, it's disappearing." The solid gold cross with sparkling emeralds began to dissolve before their eyes.
"Jesus, Charlie, what's going on?"
"I don't know, a miracle I'm guessing." Then Charlie remembered, "That perfume is here again. How did it get here? What does it mean?
Pat sat down at the table. "Sit down Charlie, let me try and explain the perfume you're smelling." Charlie sat across from Pat. "This is probably going to blow your mind." He paused, "It's my understanding that when an individual attains the realization of the Presence of God, the imprisoned splendor within their consciousness is released leaving a scent of perfume behind.
"Freddie!" Charlie exclaimed, "Freddie is responsible."
"You're right, Charlie. It was Freddie."
As the hour of midnight approached, the barely audible rhythmic breathing of deep slumber rose from the two souls sleeping together below. Their etheric bodies floated peacefully above their physical bodies as Father Frederick Monahan hovered. He smiled as he gave his benediction, then disappeared into the night, leaving behind the faint, distinct scent of a beautiful perfume.
The End.

Posted: 06/23/17