The Gigolo
By: J.T. Evergreen
The poetry in writing is the illusion it creates.
(© 2017 by the author)
The author retains all rights. No reproductions are allowed without the author's consent. Comments are appreciated at...



jtevergreen@tickiestories.us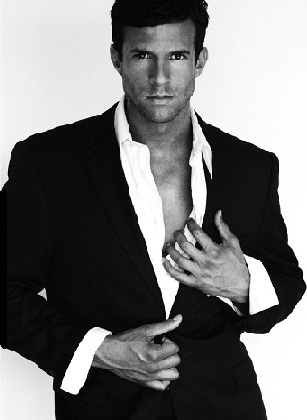 I choose a life of ill repute because I got tired of being poor. I was never a good student because – and it took me a long time to face that reality – I just wasn't very smart. No one believes me, but I really did try to achieve excellence while in school and still barely graduated. That's not entirely true, I did excel at sports. My six-foot-two trim body, along with good looks I inherited from my mother, and a natural openness, provided a popularity which gave the illusion of being successful.
College was out of the question, much to the disappointment of my father who was an industry giant. He bought and sold companies, made a lot of money and provided very well for my mother and me. In addition to being the only role-model available to me as I grew up, he was emotionally unavailable and spent very little time with me.
After graduation, I was unable to find a decent paying job. I don't remember ever having any real goals for the future which pissed my father off and ended with him and me, having a big fight because I didn't measure up to his ideal of a son. The only thing I can remember of him is when he called me a worthless piece of shit. I left that night and never looked back. Mother did her best to stay in touch but she was caught between a rock and a hard place with my dad. She managed to give me money now and again but I wondered how long that would last.
Except for Michael – who I called Squirt because he was short and scrawny – I discovered I had no real friends. All my high school buddies went off to college, as did my girl, Sue Ellen Houseman. She said she would miss me. I received only a few letters about her exciting college life, and then silence.
As the reality of my life began to settle around me, Michael suggested I go to either Chicago or New York and start a new life. I knew he was right but struggled with the idea, finally giving in and deciding upon New York. He and I had a meal together at the airport the day I left. When the boarding call came he did something that surprised me. He threw his arms around me and held me. "I'll miss you, Mark."
I was so surprised, I uttered a weak, "Hey, Squirt, I'll miss you, too." I gave him the address of the YMCA where I would be staying and promised to write. He made the same promise. I felt a twinge of melancholy as we parted. I was truly on my own for the first time. After I passed through security, I looked back and we waved to one another. I looked back once more as I moved down the concourse. He was still standing there, small and insignificant. My heart tugged as I waved once more and turned away.
The first week in this great city of New York was a whirlwind as I became acclimated to new surroundings. It truly was a city that never slept. Discovering the wonders and beauty of Central Park was beyond my wildest imagination.
For a while, Michael and I exchanged emails on a daily basis once I was able to establish an Internet connection. I wrote to Mother but never received a reply. I wondered if Dad had intervened. I never wrote again.
Soon after arriving, I joined a gym and began to meet all sorts of individuals. Coming from a small Midwestern town, I learned very fast how the other half lived and found it exciting. I noticed one woman watching me during my workout. She stood out from the rest for any number of reasons. She was middle-aged, attractive, but it was the way she carried herself that got my attention. I returned her smiles and thought nothing of it until she introduced herself as Maria Fedorov and invited me to coffee one morning. I, of course, was flattered and accepted.
She was casual in her questions about me and freely offered information about herself. She was Russian born and had been trained there as a ballerina which accounted for her elegant carriage. The next time we paused for coffee, she invited me to her studio. When I told her I knew nothing of ballet, she said it did not matter and encouraged me to accept. I enjoyed her company and agreed to meet with her.
She greeted me with open arms and introduced me to her two assistant teachers. Then she invited me into her office which overlooked the studio where a class was being given to young boys and girls. She poured tea and came directly to the point of my visit.
An elderly woman friend of hers loved the opera and other activities Carnegie Hall and the Met had to offer, but her husband did not. She was reluctant to go alone. "Would you be interested in accompanying her to these events?"
I was so taken aback, all I could say was, "I don't know."
"She is very wealthy and would pay you for your time."
"I could certainly use the money. But, don't you have to dress for these events?"
"Yes, that would be required."
"I'm sorry, Maria, but I don't have clothing for events like that."
"And, if you did?"
"Well … yes, I guess I would like to accompany her."
"Then, It's settled."
"What's settled?"
She wrote something on a card and handed it to me. "Meet me at this address tomorrow morning and we'll get you dressed for the occasion."
"But…"
"But nothing. Greta assisted me in immigrating to this country. I am indebted to her. I will pay for the garments you need and we can subtract a small amount each time you accompany her."
"I don't know what to say."
"Nothing is to be said. She will be so happy to hear the news."
"How will we get to there?"
"Her driver will pick you up and bring you back to where you live."
In less than a week I was outfitted with evening clothes I never thought I would own. Accompanying Greta became a weekly event which I thoroughly enjoyed not only for the entertainment but also for Greta's company. She was very down to earth and put me at ease immediately upon our introduction.
Several weeks later, Maria and I were invited to tea at Greta's home where I had a chance to meet her husband. He could not have been more pleased that my presence had gotten him off the hook, as he put it, of going to all those la de da events.
Several weeks later we were at the Met enjoying a performance of Turandot. During intermission, a well-dressed sophisticated woman brushed passed me. As she moved away I found myself holding a business card she had deftly inserted into my hand. I was so astonished at what she had done, I placed the card in my pocket rather than being obvious and looking at it. As I was being driven home by Henry, the chauffeur, I retrieved the card from my pocket. On the front was the name Svetlana Morgenstein with a telephone number. On the back, in cursive script were the words, Please call me at your convenience. I could not help but smile at the invitation while wondering what lay in store for me. Little did I know my life was about to change dramatically.
The next afternoon I called Svetlana and was immediately charmed by a self-possessed voice inviting me to be her guest for dinner at the Per Se, a French restaurant, at No. 10 Columbus Circle.
I said, "When?"
And she said, "How about this evening?"
I said, "Yes, what time?"
"Eight o'clock."
"Thank you, I'll see you at eight."
I had learned how to dress for a casual evening out, thanks to Maria, and felt quite confident as I entered the Per Se. The view of Central Park from the main dining room was so impressive, I stopped and stared until the maître d' approached me from behind, "Sir?"
I turned and smiled, "Ms. Morgenstein's table, please."
"This way, Sir."
Svetlana arose as I neared her table and extended her hand. "Mark, thank you for joining me."
"It's my pleasure, believe me."
We settled in with small talk while drinks were served and our waiter took our order. I did not have long to wait for her to get to the point. She knew exactly who I was and the role I played in accompanying Greta to the theatre. There was no room for me to possibly bluff my way so I just smiled and waited for her to continue.
"Mark, I know several ladies who would be very pleased to spend time with you. Is that possible?"
I was surprised and hesitated seconds before answering her, "Yes, I suppose so," sensing there was more to come.
"In addition to escorting these ladies to various functions they would require you to attend them in a more, how shall I say, personal setting."
There it was, the bottom line. I said nothing while I wrapped my mind around the possibilities.
"Would you be interested?"
"Svetlana, I've never done anything like this. I'm not sure I could accommodate them."
"Ah, I do understand and I can assist you in understanding what would be expected of you."
She did explain and added that the remuneration would be considerably more than I was currently realizing with Greta. But, there was one important point she emphasized. "Discretion is paramount."
I heartily agreed; "Yes, of course. That will be no problem."
Our dinner was served in several courses while we relaxed in each other's company. When desert and coffee were served she continued with her proposition which I was unprepared for.
"In addition to the ladies I've spoken of, there are a number of well placed gentlemen who would also be interested in your attendance."
I was stunned and probably looked as such.
"Ah, you're offended. I am so sorry, but I had to ask."
"No, no. it's not that. It's just that I've never considered something like that."
"Then you might be interested?"
"Yes, I am interested but you're going to have to fill me in on just what would be expected of me."
"Mark, that's not a problem. I know these men."
Before we departed the Per Se she brought up a possibility I needed to be aware of. "If and when Greta discovers what you are doing, she may terminate the arrangement you have with her."
"I've already thought of that. I'm interested in making money."
Svetlana arranged everything including setting me up with a tax accountant to make sure I stayed out of trouble with the IRS on my new escort business. I was nervous the first few times appointments were made with the ladies under Svetlana's care. But I soon gained confidence in my ability to please these ladies and quickly moved out of the YMCA into a more fashionable location now that I could afford it.
Greta did find out about these assignations and said nothing, she just stopped requesting my attendance as her escort. We had become friends and I'm certain she was disappointed.
Surprisingly, when the first appointments with Svetlana's male friends took place, I found them to be friendly and in need of being dominated which I found easy to accomplish. My reputation and discretion spread far and wide which increased my income considerably. I even secured relationships with several women and men in Europe which required me to travel overseas several times a year which I was happy to do – first-class.
Svetlana gave me valuable advice early on regarding guarding myself against becoming emotionally involved with my clients. With her guidance, I honed my people skills which enhanced me to a large clientele here and aboard.
The years passed quickly as my status as a jet-setter evolved. Even though I was able to mix comfortably with all classes of people, there was a certain emptiness I effectively denied until I received an envelope in the mail bearing a secret pal card. It was the beginning of December and I could not imagine who would send me such a thing. There was no note or signature. The canceled postage was from Miami. I had two clients in that area but neither one of them fit the profile for doing such as thing.
I dismissed the incident until I got another one a few days later. This one was postmarked, San Diego. The cards kept coming every few days and always postmarked from a different part of the country. I began to feel a traveling salesperson was sending them.
Then, personal notes were added to the cards which got my attention. I'd rather be kissing you than missing you; Who needs Santa when I have you; I luv you, and the one that caught me off guard was the Happy Birthday note which arrived on my birthday. Very few people knew my birth date. I racked my brain but could not imagine who was sending these cards.
The cards and personal messages kept arriving. I thought they might reveal themselves when Christmas arrived. But, they didn't. New Year's Day arrived and went. Now it was January and still no sign of who my secret pal was. I wondered if they would ever show up.
It had been twelve years since I began my career as a gigolo. I had wined, dined, and slept with the richest people across five continents. I knew their secrets which would bring me millions if I ever decide to write a book which, of course, I won't. In spite of all my shortcomings, I was an honorable man and discretion was an asset worth its weight in gold. I had learned to invest my earnings wisely for the long haul when I was no longer in demand.
I was over thirty and long in the tooth for someone still in the trade. My core clients were either dying off or retiring and moving to a warmer less complicated environment. I wondered if it was time for me to leave New York. I had maintained an emotional distance from all the men and women I associated with but found there was a downside to it – I was emotionally empty and began to realize how lonely I was. The personal companionship of another human was absent and I was becoming painfully aware of it as the days passed.
The only bright spot on the horizon were those secret pal cards which continued to appear. Someone obviously cared enough about me to bother sending them. Then I noticed that the last few cards were postmarked New York City. My secret pal was here in the city. I wasn't going to hold my breath for this individual, be it a man or a woman, to turn up and be the love of my life. It was too farfetched to even consider. Maybe a small puppy is what I needed to keep me company. I always liked dogs even though my parents never permitted me to have one. Another nail in the coffin of my relationship with them.
It was early March and spring was just around the corner. The number of cards I expected from my mysterious secret pal were falling behind. But, those that did arrive were still in New York City according to the postmarks. By mid-April, the secret pal cards had stopped coming all together. I figured they had lost interest; I experienced disappointment. It would have been interesting to find out who they were and what they wanted. I finally gave up wondering about it and put it out of my mind.
I still went to the gym on a regular basis and had not seen Maria, my ballet friend. I enquired at the front desk and was told she had passed away a few months earlier. She always had kind words for me whenever we met and I felt sad that we would never talk together again. Around the same time, I noticed a newcomer to the gym. He stood out because he wasn't buff like the other guys. He was short with an average build. He wasn't handsome but had a pleasant face.
I caught him watching me during my workout; enough times which told me he was interested. I decided to work my charms on him and see if I could seduce him into a date. Several days later I met him in the shower room and introduced myself. I found out his name was Curt Moore and he was new in town and had no friends. I suggested we grab a coffee after we dressed. He agreed and we went to a small cafe around the corner from the gym. He was an architect and had recently moved to New York and was still looking for a job. We finished our coffee and I asked him if he'd like to come up to my place.
He hesitantly said, "No, but thank you."
I was curious, "Why not, unless you have something else to do."
"No, it's not that. I just can't afford you right now. But after I get a job I would …"
"Wait a minute. What do you mean you can't afford me?"
He looked surprised, "Well, isn't that your profession?"
"Who the hell told you that?"
"I overheard some of the guys at the gym talking about you."
I just shook my head in disbelief.
"Mark, I'm sorry. I didn't mean to offend you. I'm very interested in spending some time with you. It' just…"
"… Forget it, Curt." I started to get up, changed my mind and sat down. "Look, it's true, but that's not why I invited you to my place. You're an interesting guy and I just wanted to spend some time with you."
"Now, I feel like a jerk. I'm so sorry about this. Please forgive me."
I could not help but smile at his sincerity, "Okay, you're forgiven. Now, are you still interested in coming to my place – no charge?"
He was so shy and ashamed he could not look me in the eye. He just nodded.
"Okay, let's go."
I shut and locked the apartment front door, took his hand and whispered, "Come with me." We spent the next three hours in bed getting acquainted. While he was in the shower, I picked up his bag and was going to take it into the bathroom when I noticed an envelope in an inside pocket. Curiosity got the best of me and I pulled it out. I dropped the bag when I read the name and address on the front of the envelope. It was addressed to me. I went back into the bedroom, sat down on the bed and opened it. It was a secret pal card. I sat there buck naked in a daze with the card between my legs when he walked into the bedroom with a towel over his shoulders.
When he saw the card, he stopped dead in his tracks, "Oh, shit!"
I just stared at him.
"I'll go if you want me to."
"Why the hell would I want you to do that? Get your ass over here – now!" I pulled him onto the bed, wrapped my arms and legs around him and whispered, "That was the best sex I've had in a long time. You're not going anywhere."
He relaxed for a minute and then stiffened, "I haven't told you the whole truth."
I released him and we sat up.
"What truth?"
"I'm not actually an architect. I'm here to go to school for architecture."
"What have you been doing?"
"I work or worked for the airlines as a cabin attendant."
"Jesus," I jumped out of bed, "so, that's the reason for the different postmarks. I thought you were a salesman."
"No … and there's more."
"Oh, Christ. Am I going to be ready for this?"
"Probably not … my name isn't Curtis."
"What the hell is it?"
"It's Michael ... you used to call me…"
"SQUIRT?"
He looked up at me with that puppy dog expression I remembered.
"JESUS CHRIST ALMIGHTY. I don't fucking believe this. Your teeth?"
"Oral surgery. I got tired of having buck teeth."
He now had the most beautiful smile. "The hair?"
"The airlines frowned on bleach-blonds."
"Is this your natural color?"
"Yes."
"I never knew that. And your weight. I remember you looking like a scarecrow."
"I got a membership to the gym and got help in developing what you see. I hope you like it."
"Like it? You're beautiful. My God, I can hardly believe it. Why didn't you say so up front?"
"When you stopped writing, I thought you didn't want to know me anymore."
I jumped on the bed, tackled him and we rolled onto the floor. "You were the only friend I had back then. How could you even think that?"
"Mark, I've always been in love with you; I was afraid. That's why I made all that stuff up?"
I sat up, "Where are you staying?"
"The YMCA."
"No, you are not. You're staying here with me." I threw my arms around him and held him so tight he gasped for breath. Then I found his mouth and latched onto it with such force I thought I would suck the breath right out of him. When I released him we just lay there panting.
Then he began to laugh. He laughed so hard I joined him. It was truly a profound moment. When it passed, I asked, "You hungry?"
"Starving."
"Don't get dressed. I'll whip something together and we'll eat naked by candlelight. Later we'll go get your things from the Y." He didn't move; he just stared at me. "Mike?"
He whispered, "I'm so overwhelmed."
"That's good, I like my men overwhelmed." I took his hand and pulled him into a standing position. "Come on." We went into the kitchen.
We did get his belongings from the Y and stayed awake all night talking and making love. Dawn was just breaking when we fell asleep in each other's arms.
We signed Mike up at the Columbia Graduate School of Architecture within a week after we met. After he was accepted, Mike told me he'd have to get a part-time job to pay for it.
"Why?" I asked.
"What do you mean why?"
"I've got the money to pay for it. You need the time to study."
"You can't do that."
"If you marry me, of course, I can."
"Mark! Are you kidding me?"
"Do I look like I'm kidding?"
"No. What if it doesn't work out?"
"It will work out, my friend. I'll do everything in my power to make it work."
He laughed. "Okay, so will I."
The End.

Posted: 10/20/17